Strategic Recruitment Solutions Inc (SRSGY) a Guyanese company focused on providing Human Resource Management and Payroll Solutions, today announced it has earned ISO 9001:2015 certification for its quality management system.
ISO 9001:2015 is a globally recognized quality management standard developed and published by the International Organization for Standardization (ISO). The certification provides a model for companies of all types and sizes to use in building an effective quality management system. The standard is based on several quality management principles, including having a strong customer focus, involvement of high-level company management, an outlined process-based approach, and ongoing improvement of the company's systems.
Strategic Recruitment Solutions Inc ISO 9001:2015 certificate (#C0552115-IS1) was issued on December 14, by NSF International, a world-class management systems certification body. The scope of SRSGY's certification includes Recruitment Services, Payroll Management and Employee Career Development Services. Activities at Strategic Recruitment Solutions Inc corporate headquarters (230 Camp Street Lacytown, Georgetown, Guyana) are included in the scope of certification.
Berliot Bolaños, Business Development Manager at NSF International said quality control is crucial for any successful business around the world. "The standard provides the basis for effective processes and people to deliver an effective product or service time after time."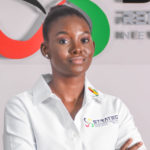 Quality and HSE Officer Bonicka Gordon noted "success is not an activity, but a process and I could not be more elated to have completed this process and gained such an achievement as a part of a team of remarkable women for an indigenous company lead by an inspirational woman."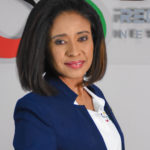 Mrs. Holly Persaud, Corporate Human Resource Manager said, "The road to ISO certification has been an exciting one. As HR, I have a great affinity for structure, and this has proven instrumental in improved departmental strategies for my team and the organization holistically."
Chief Executive Officer Kerri Gravesande-Bart stated, "The SRSGY culture is built on the commitment, to both our customers and our employees, that we will only deliver the highest quality HR services. Through the ISO 9001:2015 certification, we have validated that the SRSGY Quality Management System provides the maturity necessary to support this commitment."
SRSGY said after a year of challenges, it identified the need to mature corporate policies, procedures, and tools to ensure scalable and repeatable high-quality services. The company said it selected the ISO 9001:2015 certification as the backbone against which to drive continual improvement.
SRSGY founded in 2018 and lead by Kerri Gravesande-Bart and her husband Lloyd Bart; is a leading multi-disciplinary recruitment consultancy firm specializing in all levels of Offshore, Accountancy, Finance, HR, Office Support and Commercial Recruitment.
SRSGY offers permanent, fixed term and temporary recruitment from entry level positions to Director level.
"Our partner clients and candidates benefit from over 50 years combined recruitment expertise gained across the Caribbean and internationally. Our team qualifications are from a master's degree in Maritime, First Degrees in Tourism and Psychology, Diplomas in Public and Business Management with credits in the areas of Human Resources and Communications," Gravesande-Bart said.
She said the SRSGY team is trained in behavioral interviewing techniques and comprise of registered professional members of the Society of Human Resource Management (SHRM) Professionals, currently engaged in preparation for the Certified Professional SHRM Certification.