Guyanese logistics company, Western Logistics has been thriving as a result of the business opportunities being provided by the oil and gas sector.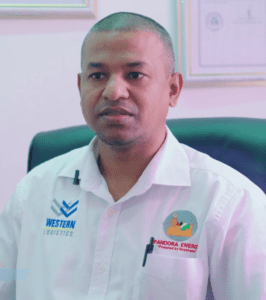 Operations Manager of the company, Pradeep Ramoutar spoke of the role the oil industry played in the expansion of their portfolio of services. "With the emergence of the oil sector, we were able in 2017 to start to understand the needs of this particular industry. So, now we could actually do these services on a 24-hour basis, whether it's onshore or offshore," he told ExxonMobil Guyana's 'Ripple Effect'. The company also has a training institute for those persons interested in working offshore.
Ramoutar proudly shared that the company initially serviced one vessel, but now offers services to over 16 vessels.
He said that the success they have experienced has had a ripple effect on the local businesses that Western Logistics utilises. "Not only us but our supply chain and our vendors, they—as we grow—they grow as well which broadens the sector," Ramoutar said.
He stated, "We currently utilise over 150 local businesses through our supply chain. These are farmers' markets, leading supermarkets, meat vendors from…Regions Three, Four, Five and Six which speaks volumes on the Local Content aspect of our company."
The Operations Manager commended the Centre for Local Business Development for the supportive role it plays in the growth of local businesses. "We at Western Logistics are glad that there's a portal such as the Centre for Local Business Development where businesses—not only ours—can seek requests for services and training. My advice for other companies is to get yourself registered on the CLBD portal and to make use of the training aspect [for the] training needs of your staff," he urged.
Western Logistics is an onshore and offshore logistics support service provider. Its services include ground transport, immigration/work permit services, custom brokerage, chandlery services for ships and rigs, warehousing, procurement and medical services. The company provides services to some of ExxonMobil's contractors in support of exploration and production activities offshore Guyana. Seacor Marine, Bourbon Offshore and Edison Chouest are among companies to which Western Logistics provides services.