Information and Communication Technology (ICT) company BrainStreet has been catapulted to the international arena after building the Supplier Registration Portal for ExxonMobil's Centre for Local Business Development (CLBD) in Guyana.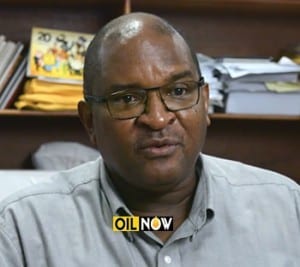 The 100% Guyanese owned company, in operation since 1994, took on the arduous task of building the portal for CLBD after initial discussions were held with DAI, the company contracted by ExxonMobil to manage the business centre, in 2016. "From the time we started there was a clear difference. Certainly we're dealing with Exxon; they exhibited clearly a higher standard in terms of what their expectations are and the deliverables that we had to provide," CEO of BrainStreet Group, Lance Hinds, is quoted as saying in a video published on Wednesday by CLBD.
Mr. Hinds said BrainStreet had to demonstrate its ability to execute the project and in so doing, was exposed to a number of requirements that served to elevate the standard at which the company has been operating. "We had to go back and look at our procedures and standards to make sure we were up to scratch. That was certainly a benefit to us because those are things we can now apply as we go after other projects, of hopefully a similar nature."
BrainStreet was able to successfully build the Supplier Registration Portal which was launched in 2017 and now facilitates more than 1,600 businesses, around 860 of which are Guyanese companies.
As a result of this success, BrainStreet began to attract the attention of international corporations which has led to opportunities opening up for the company. "One of the things that have happened is that because of the happiness with the work done at CLBD we've been invited to provide these solutions in other parts of the world. We are very happy about that. It allows us to expand …we certainly didn't foresee being able to move at the pace that we're moving."
The Supplier Registration Portal has since been used by local businesses as a tool for making themselves known to international companies in the petroleum industry. Those registered on the portal are also the first to be notified of potential business opportunities that exist. "It's especially important in that when we send out tenders from the prime contractors, when we send out text messages, notices about what is taking place at the centre, persons immediately go and visit the portal to see what is taking place," CLBD's Senior Business Specialist, Natasha Gaskin-Peters, said at an event to mark the centre's 1st Anniversary in Guyana, held in April.
Through training provided by CLBD, local businesses have also been steadily building capacity and elevating their standards. Several of these Guyanese companies have over the last year embarked on joint ventures with Trinidadian and Canadian firms.
"We started off as local content. We have now to some extent moved from local content to international content because of the opportunities we've had. So that is something that certainly in our industry in particular, we want to be able to show people that it's not only about local content," Mr. Hinds said.