Stagflation, or recession-inflation, occurs in economies where the inflation rate is high, the economic growth rate slows, and unemployment remains steadily high as well.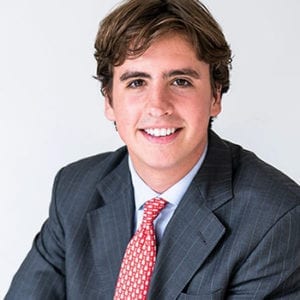 And Arthur Deakin, who is energy co-director at Americas Market Intelligence (AMI), believes that with the hike in global oil prices, plenty of nations run the risk of heading down this path.
The economic sting of the Russia-Ukraine tragedy has been felt by the fingertips of many across the world as fuel prices shot up, sending a ripple effect that saw hikes in commodity prices impacting small, developing states.
AMI had recently conducted an analysis on 13 Latin American countries to measure the impacts faced by the higher energy price.
Deakin said that one would expect all net exporters of energy would "fare well", while net importers, such as many countries in the Caribbean and Central America, would struggle.
But the analysis determined that this was not always the case.
AMI looked at Argentina, which surpassed 50 percent inflation and spent $11 billion in energy subsidies in 2021; the country is now fiscally constrained by an International Monetary Fund (IMF) deal that forces the government to cut costs.
"And with less subsidies, and subsequently higher fuel and energy costs, the ruling Peronists will face increased public pressure and will struggle to retain power," he explained.
Then countries like Brazil and Guyana, with exports of high-quality crude and low break-even costs that are expected to stay afloat, are facing record-inflation and public discontent over the price at the pump.
Taking that into consideration, Deakin posited that "high energy prices will continue to squeeze household and corporate incomes and could lead to an economic recession and stagflation."
To buffer the pain on consumer pockets, Deakin said that governments will have to spend aggressively. In Guyana, the government reduced the excise tax on diesel and gasoline to zero percent – the fourth reduction since it assumed office in August 2020. The excise tax was first reduced from 50 percent to 35 percent in early 2021, then to 20 percent later in the year, due to concerns about the rising cost of living due to supply chain disruptions. In the 2022 budget, the government announced a further reduction to 10 percent, before Russia's onslaught against Ukraine required further intervention.
Government also kept electricity and water rates stable by absorbing losses, after state utilities reported weakened financial positions.
But in the same view, Deakin proffered that governments would need to use their export revenues to diversify their economies, accelerate the development of multiple energy sources from renewables to liquefied natural gas and implement energy efficiency solutions to mitigate market volatility.
"Countries in the region must keep their economic engines running, guarantee energy security and comply with climate goals," he said.
AMI showed in an analysis in March that several Latin American nations would benefit from the high energy prices, most of all, Guyana. However, in Guyana, the benefit is due to the significant increases in oil rents and exports. The non-oil economy is still disproportionately sized and remains open to the risks Deakin has now detailed.