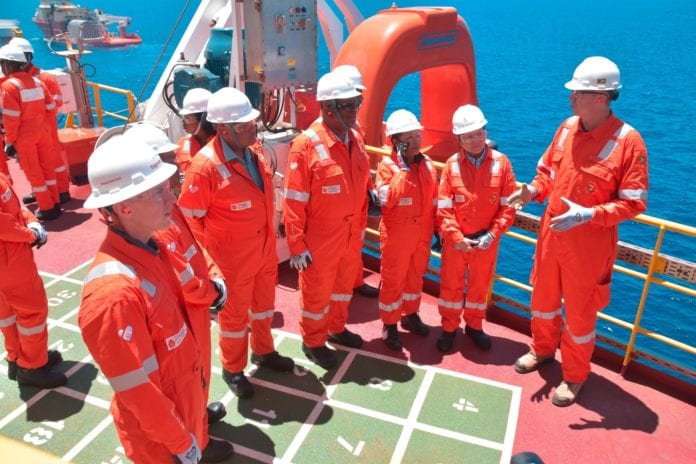 A high-level Guyanese delegation on Monday visited the country's first Floating, Production, Storage and Offloading Vessel (FPSO)—the Liza Destiny—for a first-hand look at the facility that will be producing the country's first barrel of oil.
The team, comprising ExxonMobil's Country Manager Rod Henson, also included the Guyana Government's Ministers of State, Dawn Hastings-Williams, Natural Resources, Raphael Trotman and Finance, Winston Jordan.
The delegation also included First Lady, Sandra Granger and the Director of Guyana's Department of Energy (DoE), Dr Mark Bynoe.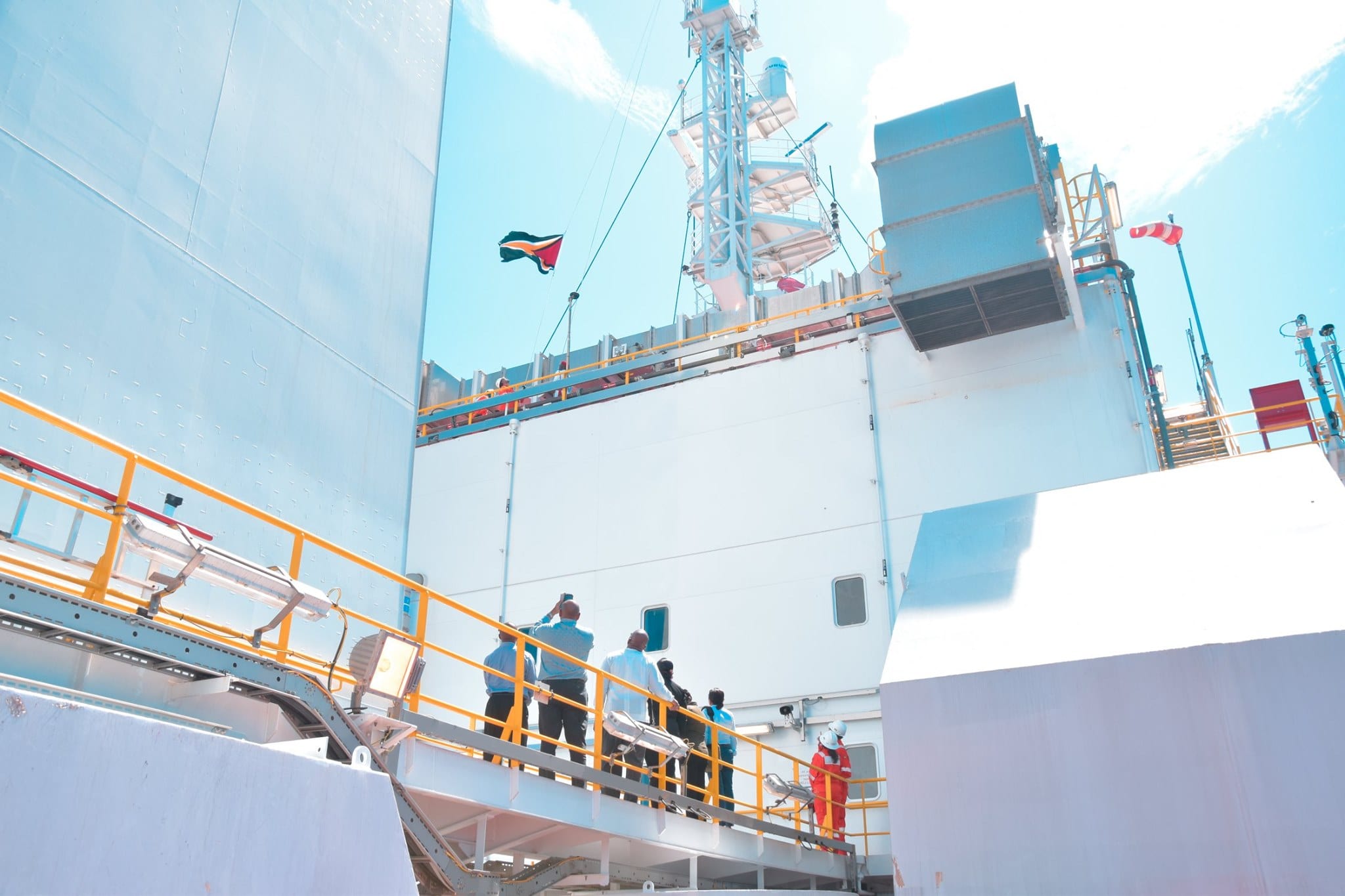 The tour of the mega facility—recently constructed in Singapore by SBM Offshore for ExxonMobil and its Joint Venture Partners—precedes a formal gala reception ceremony, to be held at the Guyana Marriott Hotel in the evening, to mark the FPSO's arrival.
The officials also hosted a symbolic flag raising ceremony on board, with Sergeant Randell Williams, of the Guyana Defence Force (GDF) hoisting the Golden Arrowhead.
During the tour of the facility, the Guyanese delegation was also afforded the opportunity to interact with some of their countrymen currently working on the FPSO.
The Liza Destiny FPSO was converted from the oil tanker, "Tina", a 1999 Very Large Crude Carrier (VLCC) and included the conversion and upgrading of the hull and integration of 14 topside processing modules, totaling 16 thousand metric tonnes.
This FPSO is a significant component of the Liza Phase 1 development which involves four undersea drill centers with 17 production wells. During normal operations, there will be at least 80 persons living and working on board the vessel.