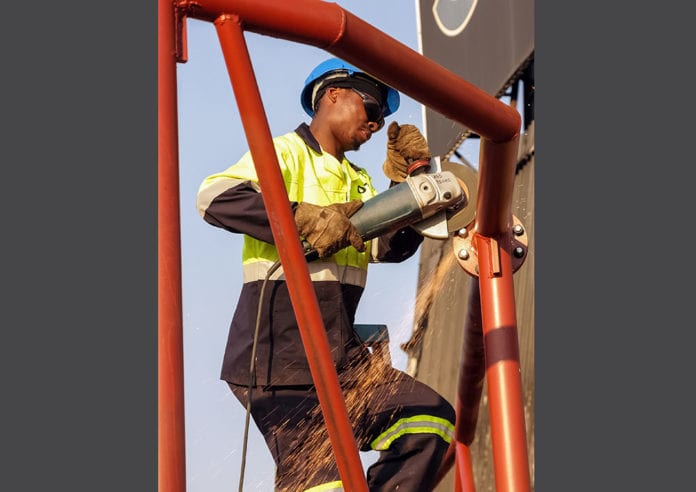 A private sector executive in the South American country of Guyana is calling for equal pay for equal work in the nation's emerging oil and gas sector, regardless of nationality or gender orientation.
Ramesh Persaud, who is the Chief Executive Officer (CEO) of the Institute for Private Enterprise Development (IPED) and a former Chairman of the Private Sector Commission (PSC), is the latest local business leader to join calls for the implementation of measures to ensure Guyanese have an equal opportunity to benefit from opportunities in the petroleum sector.
"Equal pay for equal work," Persaud advocated in a public missive shared widely on social media on September 8. He said, "all workers regardless of local or foreign, [or] gender orientation, should be paid the same rates and provided the same benefits."
He has since called for all foreign companies engaged in O&G to set up locally registered offices, aimed at ensuring compliance with regulations that would ensure public disclosures of their financial affairs.
According to Persaud, "all oil companies with an exploration or production license should be registered locally under the Companies Act and deemed a Public Company by law and not shareholding (such as the Banks/insurance companies with license) and must publish their accounts quarterly in the newspaper."
He said too, where "shell or paper companies exist guarantees and insurances should be underwritten by the lead companies backed by underlying assets that exist…Self-insurance should be prevented."
The PSC executive member is also demanding an equal playing field among operators in the industry with regards to equitable access to incentives such as tax breaks.
This, in addition to requiring that "all business or contractors [foreign and local] providing services to any oil major with licenses be registered with the business registry, NIS [National Insurance Scheme], GRA [Guyana Revenue Authority] and [the] Labour Department locally."
He also stated in his position on local content, that "no business local or foreign should be forced or compelled to enter into partnership with any other business."
Persaud instead proposed that, "local investors should benefit from same incentives provided to foreign investors and be provided with 'industry readiness' tax holidays to prepare themselves to compete with the international entities."
According to Persaud, the standards developed for the O&G industry must be internationally recognized but locally enforced and managed with the requisite penalties for non-compliance.