By Simon Flowers – Chairman, Chief Analyst & author of The Edge at Wood Mackenzie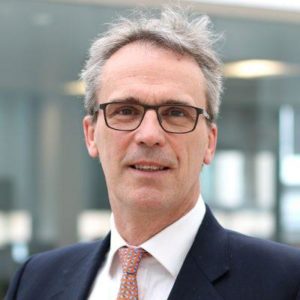 For over a century, exploration was at the sharp end of the rise of the oil and gas industry. The allure of discovery and huge value creation attracted not just geophysicists and geologists (like me) into the business but entrepreneurs, financiers and even the odd scoundrel. There's a sound case that the six million people still in direct employment in oil and gas globally owe their livelihoods to the conveyor belt of resource discovered by explorationists.
Today, the energy transition casts a huge shadow over exploration's future. Spend on exploration and appraisal is already less than one-third of the 2014 peak and exploration departments have been shrinking relentlessly, some closed forever. COP26 will lead to exploration being harder to do, with more countries joining the handful that have already shut the door.
Yet even a world on a 2 °C or lower pathway will rely on oil and gas, even new resource, for decades yet. New generations of geoscientists will be required to deliver the oil and gas supply, and to develop and operate some of the important emerging technologies that that will dovetail into the low-carbon energy mix.
I joined the European Association of Geoscientists and Engineers (EAGE) this week for its annual conference in Amsterdam. Afterwards, Dr Andrew Latham and I talked through how the industry meets the people challenge.
First, oil and gas companies must make themselves attractive to young people well before they start to make educational, let alone career, decisions.
The industry as a whole has struggled with the concept of decarbonisation and how to present itself in the aftermath of the Paris Agreement. Most companies now get it, and many have set net zero targets. The proliferation of corporate name changes reflects an understanding that there's an image problem – there is still a 20th-century feel about the industry.
Much more needs to be done to convince youngsters before they choose their academic path that oil and gas companies, even those who have swapped to the 'energy' tagline, are central to the solution rather than merely the problem. Importantly, that geoscientists themselves will be part of the solution.
Second, geoscience must be shored up in universities and colleges – these institutions, too, follow the money. There will be a reallocation of capital in the curriculum towards hard (non-sedimentary) rocks, in anticipation of the massive boom in mining for transition metals such as copper, nickel, cobalt and iron ore. The shift away from oil and gas exploration will lead universities to tilt courses to deliver the development geologists and production engineers needed for extraction rather than discovery.
Third, oil and gas companies have to offer geoscientists fresh and expansive career options. Who in their early 20s wants to commit to a specialisation whose end is in sight before their career horizon?
The diminishing number of geoscientists focused on oil and gas exploration must believe they can still enjoy a highly satisfying career delivering the low-cost, low-carbon barrels the world will need – and not feel they have to hang their head in shame in polite society. Big Oil and Big Energy still have the financial capability to ensure they can attract the elite candidates.
Then there are the emerging low-carbon technologies in which geoscientists will play a key role. Geothermal has clear synergies – identifying targets, drilling and stimulation parallel oil and gas skill sets. The Majors have begun to invest, and success in proving new techniques could catapult geothermal into playing a central role in low-carbon power.
Carbon capture and storage (CCS) could be the biggest opportunity for oil and gas geoscientists. CCS works almost in reverse to oil and gas extraction – CO2 is pumped into a depleted reservoir or saline aquifer. The geoscientists' role though is close to the traditional model – supporting well design, mapping the reservoir and seal, and with an intimate understanding of the reservoir qualities. Today, CCS at 50 MT is tiny but, on our forecasts, could become a giant industry in its own right at 5 to 10 GT of annual capacity. That's not much smaller than today's annual global oil and gas production capacity.
Underground hydrogen storage (UHS) is another technology with steep growth potential. Hydrogen storage will work much like methane storage today, with continual injection and withdrawal of compressed hydrogen as and when demand calls. The nascent storage industry is focusing on small man-made salt caverns. As hydrogen builds to industrial scale, depleted oil and gas reservoirs and aquifers will take over with the same dependence on geoscience as CCS. However, UHS is unlikely to reach gigaton scale because each facility is repeatedly reused.
The curtain isn't coming down on soft-rock geoscientists. These new opportunities might lack some of the romance of oil and gas discovery that captivated many of us in the past. But they are critical to the sustainable energy future in which geoscientists will play a key part.