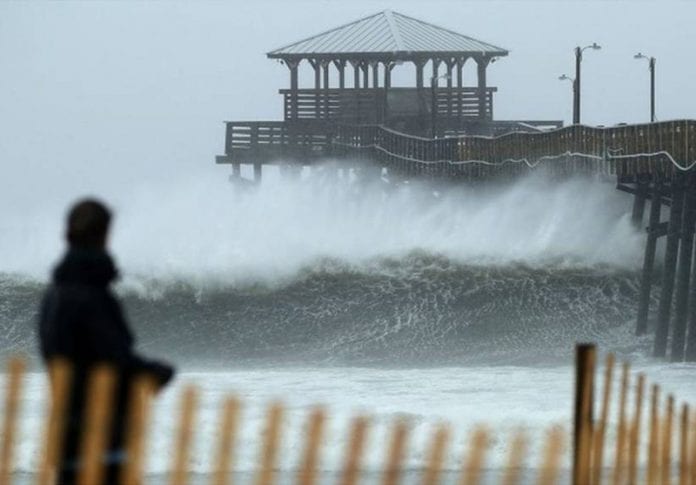 Hurricane Florence is churning over the Carolinas, knocking out power and threatening coastal flooding in a torrent that could have implications for energy trade and oil and gas construction projects in the area.
S&P Global Platts on Friday noted that the Port of Wilmington in North Carolina is closed, and the Port of Charleston in South Carolina is only open for outbound traffic. That will affect small volumes of gasoline blendstocks, diesel and asphalt that arrive at those locations.
The firm expects the storm to have a limited effect on natural gas production, but several natural gas projects and facilities face temporary shutdowns.
Kinder Morgan said it will likely close parts of its liquids and bulk terminals during the storm. The company has also paused construction on its $2 billion liquefaction facility at its Elba Island export terminal in Georgia.
Meanwhile, S&P Global Platts noted, deliveries to Dominion Energy's Cove Point LNG terminal in Maryland have fallen to just over 0.3 billion cubic feet per day during the last three days, down about 60 percent from this time last month. Dominion said it's preparing for severe weather and has a response plan in place.
The developers of the 300-mile Mountain Valley Pipeline have halted construction in Virginia for the duration of the storm. The construction process already faces challenges after heavy rainfall this summer. (Midland Reporter-Telegram)