Following the recent Hammerhead-1 discovery by ExxonMobil in the Stabroek block in Guyana, Adrian Lara, Senior Oil and Gas Analyst at GlobalData, a leading data and analytics company, offered his view on the impact this could have on the upstream sector.
"The 6.6 million acres Stabroek block is extremely wide and could also support more discoveries within, as it is more than a thousand times larger than the typical US GoM block. Then if exploration activity is also successful in the contiguous Canje and Kaieteur blocks ExxonMobil stands to benefit since they also operate these areas. Exxon is definitely in an extremely advantageous position to explore, develop and commercialize this resource," he said.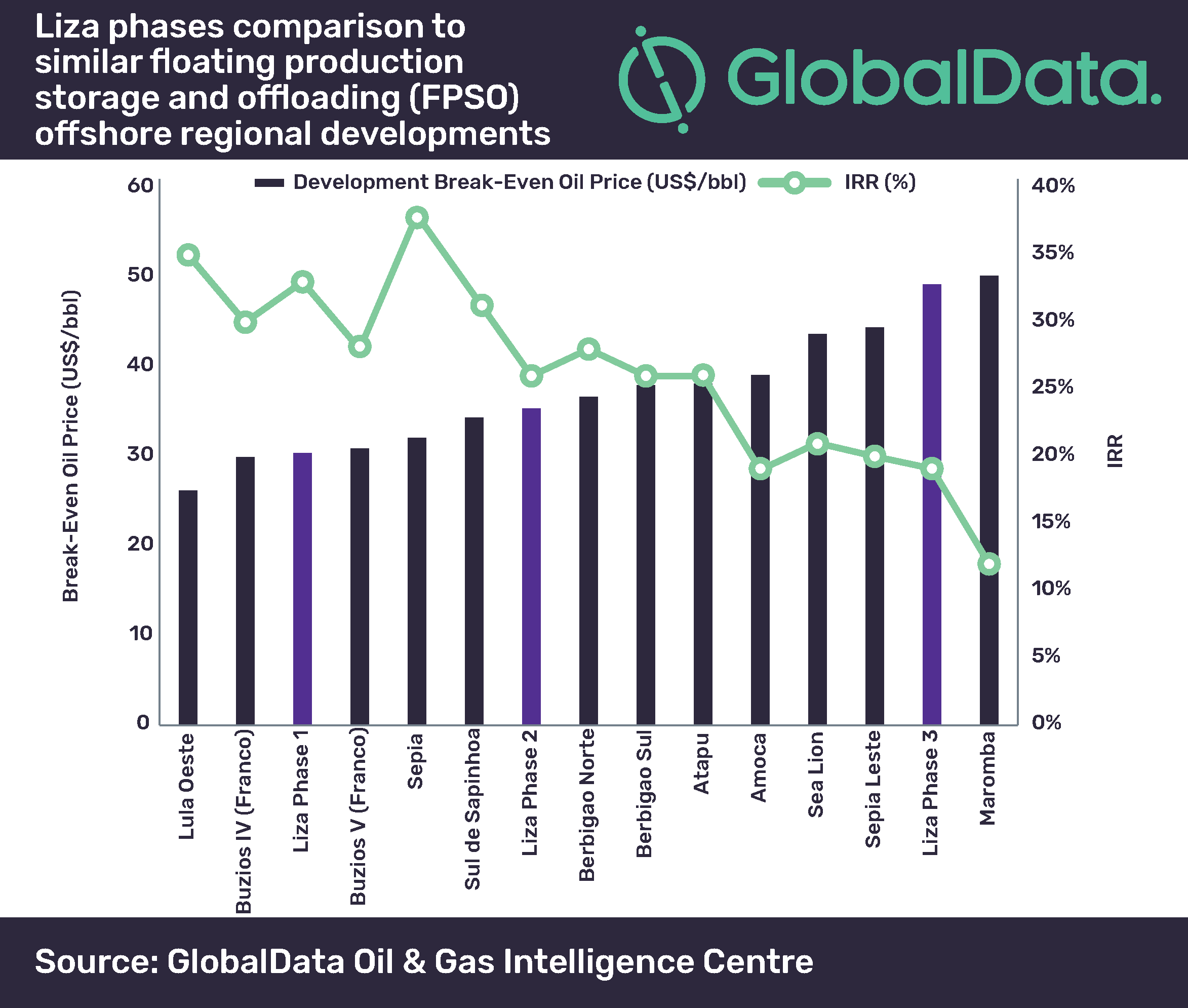 These discoveries, the Analyst said, contribute to accelerating the already planned phases which have economic metrics that compare well with similar assets in South America. The total oil production was already estimated to easily surpass the 500 mbd by 2025 and with the most recent discoveries the expectation is to go beyond 700 mbd.
"Other experienced operators such as Kosmos Energy, Repsol, Tullow Oil and Anadarko, have acquired blocks in Guyana or neighbouring Suriname. Future oil findings in deepwater Guyana will further increase the attractiveness of this basin," Lara added.
The untapped offshore prospective resource is estimated by the US Geological Survey to be above 13 billion barrels of oil, which is more than enough to establish the Guyana-Suriname basin as a world class hydrocarbon hub, the Analyst pointed out.