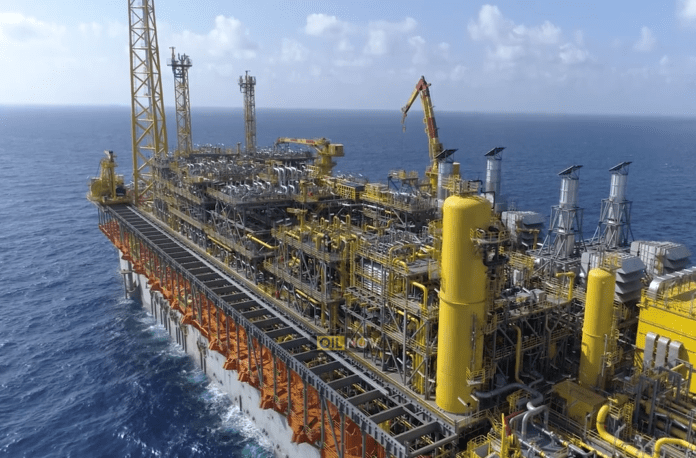 Crude being produced at the Liza Phase 1 Development offshore Guyana is being sold one to two months in advance, which is around the same time-frame as a number of competing countries in West Africa.
Production started last December at the ExxonMobil operated Stabroek Block and 3 shipments of 1 million barrels each have been lifted so far, the last one being Guyana's share of profit oil which set sail this week.
"All these crudes that are moving; they're going to go to the market one to two months in advance of their production, sold in the future. That's basically the same time-frame as the competing countries in West Africa are entering the marketplace too. So, you avoid the slots being filled by rival crudes by selling it that far in advance," said Peter Dillon, Commercial Manager at ExxonMobil Guyana.
The US oil major took the first two lifts of the South American country's light sweet medium blend crude which was processed in its refining system in Texas. Dillon refers to these shipments as 'clean-up cargoes' since the oil, fresh out the reservoir for the first time, is still stabilizing.
"It's pretty standard in the oil industry for the first cargo, or even two, to go into a refinery owned by one of the participants," he said, stating that this is done at the standard market rate. "These are what you refer to as clean-up cargoes. So, the oil is still stabilizing, the quality is stabilizing, the wells are cleaning out. You don't necessarily want the rest of the global buyers to experience that clean-up process and perhaps get a negative impression of Guyanese crude."
Dillon is responsible for the commercialization of Guyana's crude in a framework that ensure traders can achieve maximum value.
The government's first three cargoes from the block have already been sold to Shell Western Supply and Trading. The Department of Energy has also indicated that it will be launching a Request for Proposal (RFP) shortly to recruit a marketing firm, on a term basis, to assist in selling Guyana's future crude entitlements.
S&P Global quotes a market source as saying the cargoes to Shell are being traded around minus $1.50/b and minus $2.00/b versus Dated Brent on an FOB basis.
The proceeds of the sale of Guyana's crude and the cash-based royalty will be deposited in the Natural Resource Fund account opened with the Federal Reserve Bank of New York.
Guyana's share of profit oil is expected to amount to approximately five million barrels in 2020.