Guyanese-owned company, Strategic Recruitment Solutions (SRSGY) has sustained ISO 9001 Quality Management Systems Certification from NSF International Strategic Registrations (NSF-ISR). ISO 9001certification demonstrates SRSGY's commitment to quality through its annual surveillance audit in Oct 2021.
SRSGY achieved ISO 9001 quality management system certification from NSF-ISR, an NSF International company. The standard helps organizations reliably meet the needs of clients in both the delivery and continuous improvement of products and services.
ISO 9001 is based on quality management principles such as a strong customer focus, the involvement of top management, the process approach and continual improvement. Certification to ISO 9001 helps companies provide consistent, good quality products and services. The standard focuses on performance through a combination of risk-based thinking and a process approach, as well as employment of the "plan-do-check-act" cycle at all levels in the organization.
"We developed a Quality Policy that recognizes the significant role our employees play in the quality of all SRSGY services. This policy, along with an existing quality structure, provided the foundation for our 2019 Quality Initiative. Including all aspects of our Service Delivery, Human Resources and Payroll Management, Employee Career Development Services, the ISO 9001:2015 certification proves that SRSGY has a clear, actionable, and thorough approach to the vital components of a successful Mission-First organization and is well-positioned for the next round of corporate growth. Using ISO 9001:2015 helps ensure that SRSGY customers receive consistent, high-quality products and services, which in turn brings many business benefits" said Kerri Gravesande-Bart, CEO of SRSGY.
NSF International Strategic Registrations (NSF-ISR) is a leading global certification body known for its technical expertise and customer satisfaction. NSF-ISR offers comprehensive management systems certifications to internationally accepted standards for quality assurance and environmental protection for the automotive, aerospace, chemical, energy, medical and manufacturing industries (e.g., ISO 9001, ISO/IEC 27001, ISO 45001, AS9100, IATF 16949, etc.).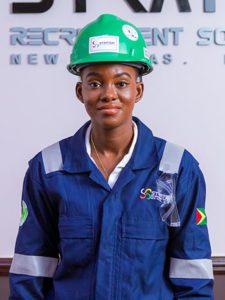 Quality and HSE Officer Ms. Bonicka Gordon noted, "Our Journey with ISO Certification began in 2019 and SRSGY became ISO certified in 2020 in the middle of a pandemic. This journey has been a good learning curve at sustaining our excellent customer focused standards. The ISO Process allows us to evaluate and standardize our procedures and processes and train new employees on our best practice standards so that we remain efficient and effective in our service delivery. It also allows us to detect any problems we may possibly encounter and put in place mitigations to ensure that our clients are not affected. Working with ISO has also allowed us to improve client communication, in house communication and create a better perception of our company."
Ms. Gordon said the company was built to deliver excellent HR solutions with Guyanese in mind and strives to deliver those services daily with a strong team led by experienced women in the oil & gas sector. "Being able to navigate service excellence during a pandemic has been an eye-opening experience and has allowed me to develop my skills beyond my own expectations.
I remain grateful to be able to have the opportunity to learn and development myself in quality management practices at SRS and look forward to continuing to work with our team to maintain excellent service delivery."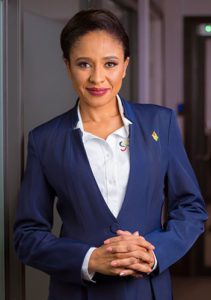 Mrs. Holly Persaud, Corporate Human Resource Manager said, "Being ISO certified has been significantly helpful in the way our company has been able to provide improved services not only to clients but candidates and employees. There is a feeling of great satisfaction when our team completes tasks following best recommended practices and this process is no different. We continue to learn and grow from strength to strength."
Activities at SRSGY corporate headquarters (230 Camp Street Lacytown Georgetown, Guyana) are included in the scope of certification. This includes Recruitment Services, Payroll Management and Employee Career Development Services.
SRSGY was founded in 2018. The company is led by Mrs. Gravesande-Bart and her husband Lloyd Bart and is a leading multi-disciplinary recruitment consultancy firm specializing in all levels of Offshore, Accountancy, Finance, HR, Office Support and Commercial Recruitment.
SRSGY offers permanent, fixed term and temporary recruitment from entry level positions to Director level.
The company said its partner clients and candidates benefit from over 50 years combined recruitment expertise gained across the Caribbean and internationally.
The SRSGY team is trained in behavioral interviewing techniques and comprises registered professional members of the Society of Human Resource Management (SHRM) Professionals currently engaged in preparation for the Certified Professional SHRM Certification.
"Our focus for clients is getting to know and understand your culture, strategy and vision to ensure a perfect talent mapping," the company said. "For candidates, it's about supporting your career aspirations and maximising development opportunities."