As discussions continue in Guyana on the prospect of piping liquefied natural gas to shore, a public official with oversight of the electricity sector believes the availability of low-cost power will serve to entice a number of large manufacturers to return to the national grid.
The high cost of electricity in the South American country coupled with an unreliable power supply system has forced several large manufacturers to come off the state-powered grid. These companies have over the years resorted to generating their own power in an effort to cut cost and avoid disruptions in their operations.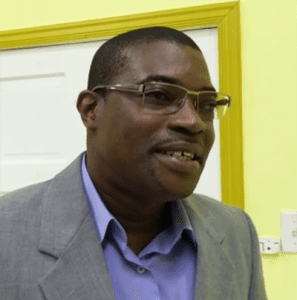 Guyana's Public Infrastructure Minister, David Patterson said in a recent interview at his Kingston, Georgetown office that the proposed gas to shore project will see the cost of electricity significantly reducing and this could be the basis on which manufacturers and other companies decide to return to the state-powered grid.
"We intend, that when we finish this plant that the big manufacturers – DDL, Banks DIH and…there are the seafood places; electricity cost is a large part of their overhead and if we can drop that by a large percentage, we now create more industries for persons. We do think that the price will be so attractive that they will come back on the grid so we see it as an economic stimulus for the country," he said.
However, Guyana's electricity woes are multi-faceted and require significant investment if the full benefits from gas available in oil fields offshore are to be realized by the small population. While dependence on heavy fuel oil to power generators is a significant factor in the price for electricity at present, an ailing distribution network adds to cost, and regular disruptions in power supply. This too has also been a key factor in companies deciding to come off the national grid, and if they are to return, would have to be addressed.
Mr. Patterson said the gas to shore project could cost in excess of US$600M which includes the pipeline and shorebase facility.  "We already have financing models. We already know it is feasible," he said.
The cost for fixing, and in cases, rebuilding an efficient distribution network which would be the driving force behind ending regular power outages and system failures, will no doubt further increase the total revenue required by the Guyana government to fix the blackout scourge. Oil production, which is set to begin in 2020, could provide the much needed funds for this large-scale undertaking.