TechnipFMC, Halliburton, Baker Hughes, Saipem, and ExxonMobil have received approvals for their 2023 Local Content Annual Plans.
The event, held May 15, saw the presence of the Minister of Natural Resources, Vickram Bharrat, along with key representatives from the aforementioned companies. Alistair Routledge, President of ExxonMobil Guyana; Nicolas Siccard, Area Director for Guyana, Suriname, and Trinidad of TechnipFMC; Vahman Jurai, Country Lead of Halliburton Guyana; Jon Charles Rhodes, Country Manager of Bakers Hughes Guyana; and Gianluigi Della Rosa, Country Manager of Saipem Guyana, joined the ceremony. Dr. Martin Pertab, Director of the Local Content Secretariat, and Michael Munroe, the ministry's Legal Officer, were also present.
Big contract opportunities for Guyanese with VEHSI | OilNOW
According to the Local Content Act, all contractors, sub-contractors, and licensees operating in Guyana's petroleum sector are required to submit a Local Content Annual Plan. These plans outline the companies' detailed strategies for procurement, employment, and capacity development for the reporting year. Minister Bharrat said these plans create opportunities for Guyanese suppliers to participate directly in the nation's growing petroleum sector and expand their businesses' capacity and services.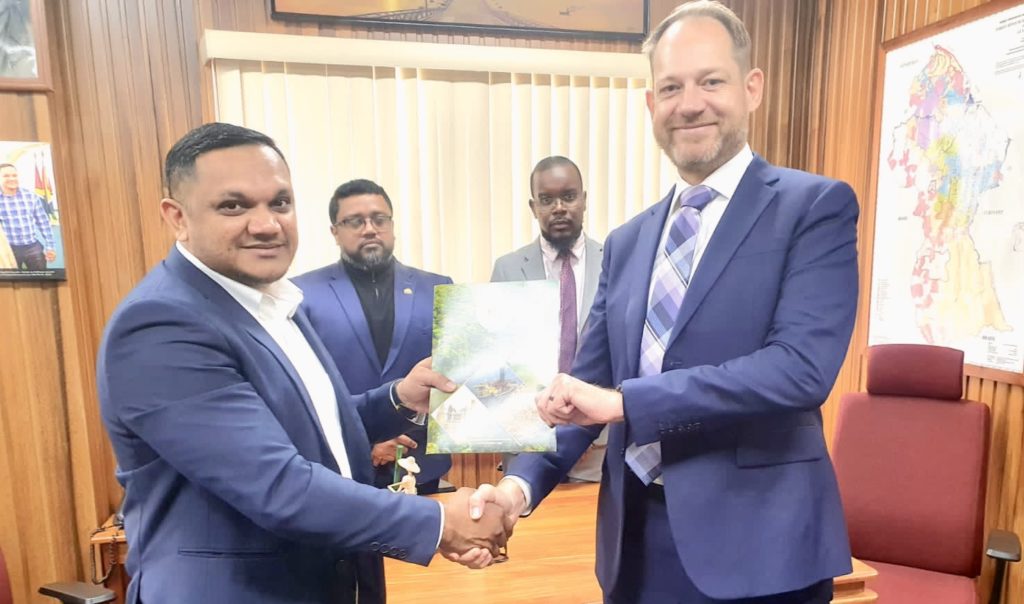 "This is a crucial step towards building a sustainable oil and gas industry that benefits all Guyanese," the Minister said.
Halliburton's Country Lead reaffirmed the company's dedication to local talent and vendor development in Guyana. TechnipFMC's Area Director echoed similar sentiments, emphasizing that growing local content is not an obligation for the company but an integral part of its operations.
Exxon local workforce grows as Guyana investments skyrocket | OilNOW
Additionally, the five companies were awarded Certificates of Compliance by the Local Content Secretariat, confirming their adherence to the commitments and targets outlined in their previous annual plans. This marks the first occasion on which these certificates have been issued since the establishment of the local content legislation. The secretariat said it is currently in the process of granting certificates to other companies.
This is the second year since the Local Content Act has been in effect. Exxon said their total expenditure with locals has surpassed GY$180 billion (US$900 million) since the first discovery of oil in the Liza area in 2015.