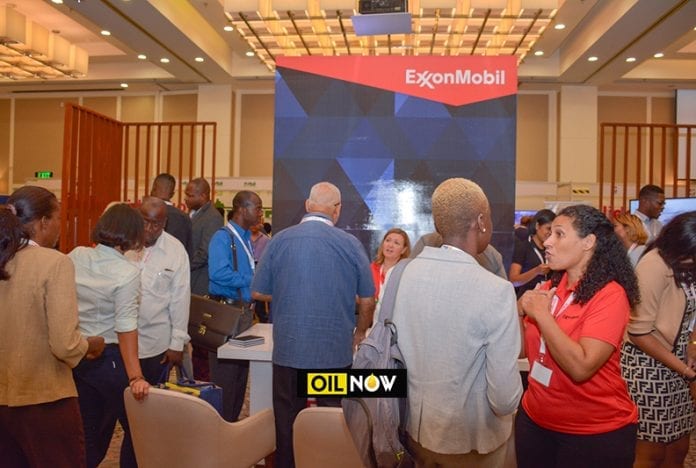 ExxonMobil Guyana Country Manager Rod Henson says the next decade will be transformational for businesses in the South American country and with the approval of more projects offshore, these local companies will become more confident to invest and take risks.
Speaking to OilNOW at the Liza Phase 1 Supplier Development Forum held on December 3-4 at the Guyana Marriott Hotel, Henson said, "In this transformational decade that comes the Guyana industrial base, the Guyana businesses, will also transform. Now some of that is going to require investments, entrepreneurs taking some risks."
The US oil major has made a record 10 discoveries off the Guyana coast that amounts to more than 5 billion barrels of recoverable crude and in the coming year will be exploring multiple additional prospects in the 6.6 million acres Stabroek Block.
The Liza Phase 1 Development project will bring first oil by 2020 and will be closely followed by Liza Phase 2 which is expected to be sanctioned within months. Additionally, the company is eyeing multiple developments that could see as much as five floaters operating on the Block by 2025 with a production ramp up of 750,000 barrels of oil per day. Industry analyst, Wood Mackenzie believes this could even surpass the 1 million barrel per day mark by the end of the next decade.
Henson said the approval of multiple developments will serve to boost the confidence of Guyanese businesses which are now in the process of building capacity and learning more about an industry that is new to the small country of 750,000 people.  "So, the more discoveries that we have and the more projects that we get approved will give them the confidence to make those capital investments and to really jump in with both feet and take advantage of the opportunities that are going to present themselves," he stated.
Over 1500 Guyanese businesses took part in the two-day Supplier Development Forum where they had an opportunity to meet and interact with the Liza Phase 1 Prime Contractors. The Forum was organized by ExxonMobil Guyana and the Centre for Local Business Development.