Oil remained steady on Monday ahead of an OPEC+ meeting, with Brent hovering around $79.22 per barrel. A Norway-based energy research and business intelligence company had estimated just last year that Guyana would rake in over $300 billion in revenue with an oil price in this range from its vast discovered resources at the prolific Stabroek Block.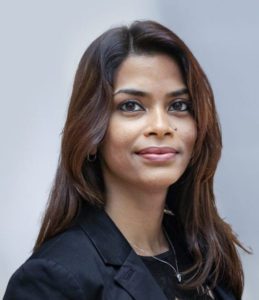 Sonya Boodoo, Vice President of Upstream Research at Rystad Energy had examined the impact of production activities in Guyana, Suriname and Trinidad and Tobago, during her presentation at the Caribbean Virtual Oil and Gas Summit last year. Under oil price scenarios ranging from $40 to $80 per barrel, Guyana came out on top as receiving the highest revenue from development of the oil fields at Stabroek Block.
"So, starting with Guyana, we see at a $40 per barrel scenario, the income generated from the discovered fields would be around $96 billion dollars and at $60 it would be around $200 billion dollars, and if that increases to $80 per barrel, we see $310 billion dollars being generated to the Government," Boodoo pointed out.
Similarly, in T&T, she said at $40 per barrel, the Caribbean Island nation is likely to receive $42 billion dollars, at $60 per barrel, $69 billion dollars and at $80 per barrel, $95 billion dollars from development of its remaining resources.
"This is about a little bit less than half of what we expect from Guyana, and this again reflects the maturity of the different regions," she stated. "We have quite big discoveries yet to be developed in Guyana with significant resources, almost double the resources we see remaining in Trinidad, so this correlates well."
Under the same scenario, Suriname will receive an estimated $15 billion dollars at $40 per barrel, $42 billion dollars at $60 per barrel and $60 billion dollars at $80 per barrel.
Since Boodoo's analysis last year, discovered resources have increased in both Guyana and Suriname which would serve to further increase these estimates.
Guyana's estimated recoverable resources currently stand at over 9 billion barrels of oil equivalent and the search for more crude continues at multiple prospects offshore the South American country.