The billions of dollars from oil production and multitude of opportunities opening up to the South American country of Guyana "will pale into insignificance" if the nation's 750,000 people fail to unite.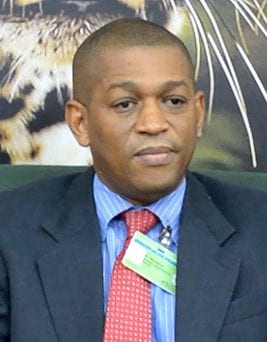 Director of Guyana's Department of Energy, Dr. Mark Bynoe, told a gathering on Friday in the country's capital, Georgetown, that Guyanese are already being trained and employed in the emerging oil and gas sector and that prospects for the country remain bright.
"Your horizons are way beyond anything that we would have experienced and so you are in a princely position, but you will not get there just because you're a Guyanese," he warned, pointing out that the surest way to get there is by making sound decisions now, for the future.
"But all of this will pale into insignificance unless we appreciate and learn to live together as a nation. Not judging each other or distributing the proceeds from the oil largesse based on the colour of our skins, the texture of our hairs or our political affiliation, but based on the fact that we are all Guyanese," he stated.
Poised to potentially become one of the richest countries in the world per capita, Guyana is set to produce around 750,000 barrels of oil per day by 2025.
ExxonMobil has to date made a record 14 discoveries at the Stabroek Block and Norway-based Rystad Energy estimates that revenue from 13 of those oil finds will amount to more than US$117 billion over the lifetime of the projects. Tullow Oil has also made two discoveries offshore, bringing the total oil strikes in Guyana to 16.
"Oil and gas will not help us if we turn a blind eye when something goes wrong because this is 'my boy/girl, they are 'like me', or because we have become compromised. Doing what is right must always be our hallmark," the head of the Energy Department said.
He pointed out that experience across the globe has demonstrated that when development occurs, such as in the oil and gas sector and the new Guyana that is emerging, having the human capacity and the technological infrastructure to deal with this transformation are essential.
Dr. Bynoe said the Department of Energy will continue to work with all serious-minded and committed partners in the industry, the regulatory authorities and national and regional governments to ensure the successful, efficient and effective long-term development of Guyana's oil and gas resources for all Guyanese.