The importance of Guyanese benefiting directly from what is believed to be significant commercial quantities of crude oil offshore the South American country is being emphasized by the head of a key entity representing the interest of the country's business community.
Newly elected President of the Georgetown Chamber of Commerce and Industry (GCCI), Deodat Indar, in an exclusive interview with OilNOW on Wednesday, said the business community and other stakeholders are beginning to take note of major oil discoveries being made by US oil major, ExxonMobil and its partners operating 120 miles offshore in an area known as the Stabroek Block.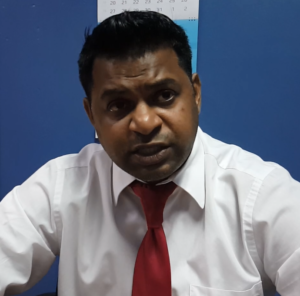 Indar said these developments augur well for the country and every effort must be made to ensure Guyanese benefit from this resource.  "The oil and gas sector is beginning to take its full shape and form and a lot of companies, institutions, and not-for-profits, are now finding their footing of where they want to be in terms of positioning to supply, and help assist suppliers. This industry is a huge one and I think Guyanese people need to benefit from Guyanese resources," he said.
In a country where issues of poor governance, lack of transparency and accountability and charges of institutional corruption have been widespread, the population remains pessimistic regarding the likelihood of oil production revenues benefiting the country and people.
Also of concern among Guyanese is the arrival of persons from across the region and further afield, competing for jobs in the industry. With neighboring countries such as Trinidad and Tobago already being long-standing oil and gas producing nations, persons coming from these locations are likely to already be equipped with the requisite skills needed to find key jobs in the sector. Observers have pointed out that for Guyanese to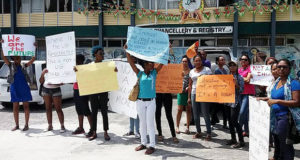 remain competitive in this new jobs market, they must begin from now, to acquire the necessary skills and expertise needed in the industry. It is hoped that key institutions such as the University of Guyana would step up and seek to play a leading role in providing new programmes that the industry require. But the country's highest institution of learning has itself been hit with a number of challenges over the years, further lending to pessimism about Guyana's overall preparedness for big oil.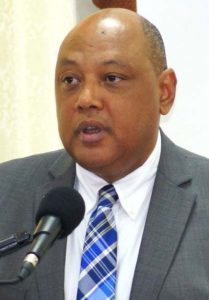 The Guyana government has however pointed out that it is in an accelerated process of development and capacity building to prepare for this new economic reality. The approach, government says, has included building and reinforcing legislative, financial and institutional capacity, drafting plans for the short, medium and long term as well as developing a robust communications strategy to keep all stakeholders informed of developments.
Regardless of the challenges, all eyes are now focused on this South American country as it prepares to begin oil production as early as 2020, catapulting the once obscure nation into the center of international recognition.