Industry analyst Wood Mackenzie believes oil production in Guyana could reach as high as 400,000 barrels per day by 2026 as multiple phases of development and production come on stream.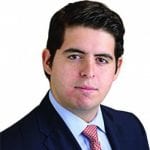 Pablo Medina, Wood Mackenzie`s senior analyst, Latin America, said ExxonMobil's fifth oil discovery at Turbot cements the South American country's place on the map. "We expect around 350,000-400,000 barrels of oil production by 2026, making Guyana one of the top oil producers in Latin America," he said during a podcast following announcement of the Turbot discovery.
Taking into account the significant volumes discovered so far, particularly at the Liza and Payara fields, Medina pointed out that a notable challenge for ExxonMobil will be deciding what to do with the large volume of gas. "The thing is you are very far from shore and the market in Guyana is not particularly large. So they will have to figure out what to do with this gas," he said.
While discussions are currently underway between the Guyana government and ExxonMobil about the prospect of bringing gas to shore, no final decision has yet been made in this regard. In the absence of a plan that will see the utilization of the gas, the company has signaled that it would look to reinject most of it back into the reservoir.
ExxonMobil Corporation Secretary & Vice President-Investor Relations, Jeffrey J. Woodbury, told investors during the company's third quarter earnings conference call on October 27 that notable for Turbot is that it confirmed a new play; "different depositional environment" and the company will return to drill a second well in 2018.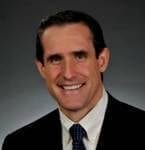 Given the vast size of the Stabroek Block and potentially large distances between the various oil fields, it has long been anticipated that more than one Floating Production Storage and Offloading (FPSO) vessel would be utilized for multiple phases of production.
Woodbury, in answering a question during the conference call about subsequent developments, alluded to more than one vessel.
"I would say given the significant exploration success to date that we are considering at least two more phases; Phase 2 and Phase 3, for Guyana. And we are also considering higher processing capacity for the ships." he said.
When asked how soon a final investment decision could be made on the subsequent phases, Woodbury said, "I really don't have a timeline at this point. We're looking at all the various options, but given the progress we made, I mean, you can appreciate with the Phase 1 development, that was a best-in-class five year from discovery to startup, and the extent that we can continue to capture the, if you will, Design One Build Many concept, we want to keep on a fairly good pace going forward."
The US supermajor in partnership with Hess and CNOOC Nexen will begin oil production in Guyana in 2020.