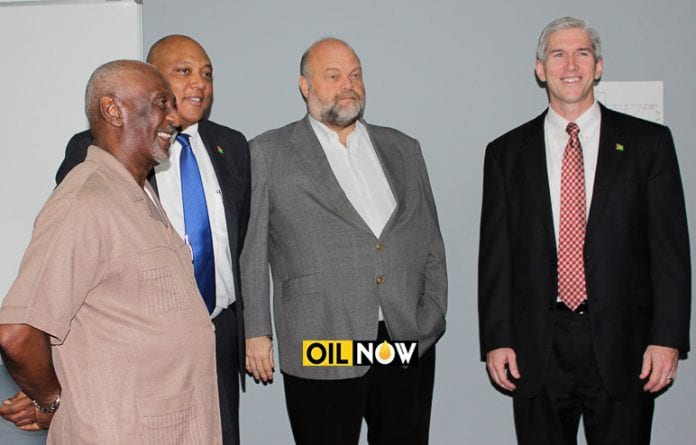 US Ambassador to Guyana, Perry Holloway, said it is important for the South American country to hope for the best, but plan for the worse as it relates to an oil spill, when production gets underway in 2020.
His comments follow the recent oil spill that occurred off the coast of Chaguaramas, Trinidad and Tobago.
Holloway, during a recent interview, told OilNOW, "The important thing is the Government has got to educate itself on what it is the oil industry is like, what is involved in an oil spill, how you clean them up and then once they are educated and understand the technology, then they will be able to monitor the companies involved."
Meanwhile, the US Government has been working closely with Guyana on education and training on oil spill readiness and response. "We are beginning to train the Guyanese government on how oil spills are dealt with and what are the technologies and what is the vocabulary and on who is supposed to do what."
The Ambassador added, "In most oil spills around the world, the one that you hope will respond the quickest is, of course, the operators, but the Government's job is to monitor and ensure that things are done in a responsible manner."
Holloway said the US Government is committed to doing its part to ensure that Guyana benefits fully from the "new found riches."
Even though, Exxon claims that the possibility of an oil spill is not very high, it is still important that such a plan is in place to guard against any eventualities.
In early September, a team comprising members of the United States Coast Guard and the US Department of Interior were in Guyana to help with the South American country's National Oil Spill Emergency Plan.