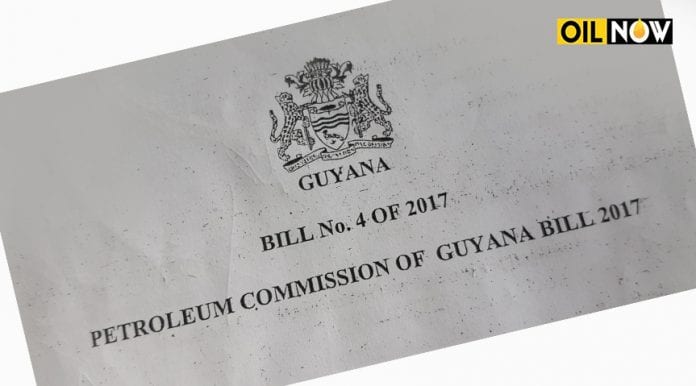 The passage of the Petroleum Commission of Guyana Bill 2017 which would pave the way for the establishment of a Petroleum Commission could occur before year-end, but authorities say getting it right is more important than trying to accelerate the process through Parliament.
The country's Minister of Natural Resources, Raphael Trotman, told OilNOW in a recent interview that he hopes the Bill is passed in Guyana's National Assembly by the end of 2017, but would like adequate time to be allotted for review of the proposed legislation, which is currently ongoing. "I'd like us to take our time to ensure that we have something that will stand the test of time, well into the next four or five decades," he stated.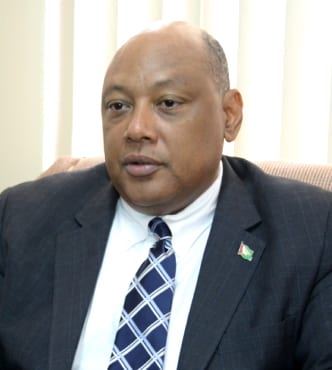 Mr. Trotman said it is important that the views of stakeholders and international experts are taken into account to help shape the kind of regulatory framework Guyana should have. A Parliamentary Special Select Committee will continue its review of the Bill and the recommendations which have been submitted when Parliament resumes in October.
"Whilst I am aiming for December of this year I think it is more important that we get the views of the people of Guyana and try to factor those in so that we have a Bill that is truly national in nature…," he said.
Once established, the Petroleum Commission of Guyana will assume a lead role in monitoring and regulating the efficient, safe, effective and environmentally responsible exploration, development and production of petroleum.
Mr. Trotman pointed out that a delay in passing the Bill would not affect this process, since the current Petroleum Act already vests certain authority in the Minister and the Guyana Geology and Mines Commission (GGMC), to carry out these functions. "We are not in any jeopardy, and we are not producing until 2020 so there is time but we just want to make sure that the fundamentals are in place before production," he stated.
Members of the public in Guyana have been asked to share their views on the Bill to help aid in the work of the Select Committee currently studying the proposed legislation. The Bill was presented to Guyana's National Assembly by Mr. Trotman on May 8.