Ten blocks and two clusters of discovered resource opportunities (DRO) are up for grabs as Malaysia joins the list of countries looking to maximise offshore oil development.
The Malaysia Bid Round 2023 (MRB 2023) is themed "Winning the Energy with our Advantaged Energy".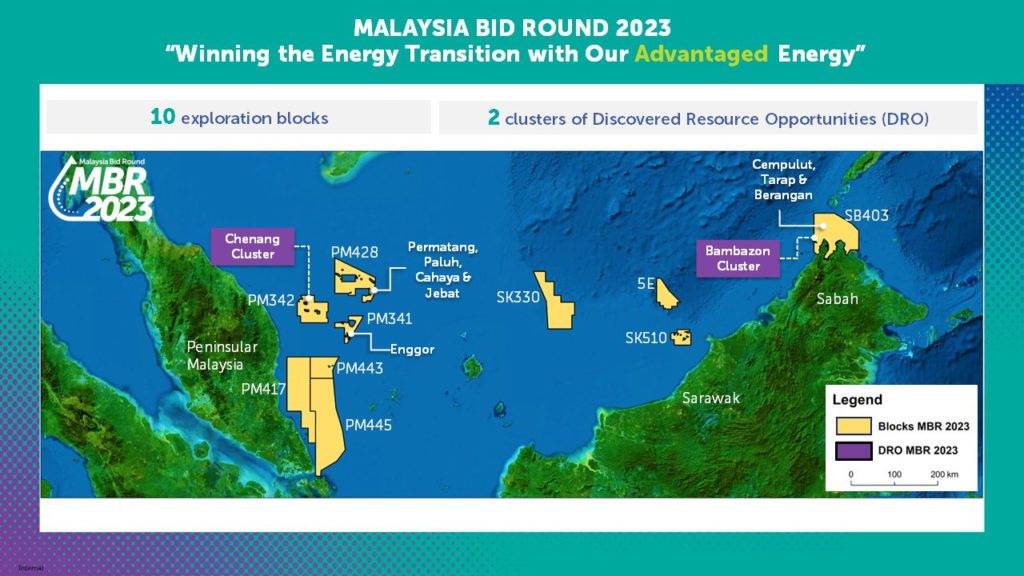 The 10 exploration blocks on offer are within the producing Malay, Sabah and Sarawak basins as well as the newly opened Penyu basin. Petronas said these blocks cover various geological play settings with sizeable prospects to be explored, providing opportunities for investors looking for 'Advantaged Energy' – low cost, low carbon energy.
Petronas, TotalEnergies, Shell ink PSC for ultra-deepwater block offshore Malaysia | OilNOW
There is also the Chenang DRO cluster off the coast of Peninsular Malaysia and the Bambazon DRO cluster off the coast of Sabah being offered. These are shallow water clusters located close to existing producing hubs that Petronas anticipates will enable quick monetization.
The Malaysian state-owned oil company also signed Production Sharing Contracts (PSCs) for nine exploration blocks marketed under the MBR 2022 with the winning bidders consisting of four existing and four new investors.
The PSCs were signed by the company's Senior Vice President, in the presence of Executive Vice President and Chief Executive Officer of Upstream, Datuk Adif Zulkifli.
Oil, gas to play key role for decades despite energy transition says Petronas CEO | OilNOW
Commenting on the PSCs signing, Firouz said they represent the highest number of PSC awarded in Malaysia within a single year since 2010. "The first of the nine PSCs signed today also marks the 200th PSC awarded by PETRONAS since the maiden PSC signed in 1976. We look forward to working very closely with our newly signed PSC partners in discovering new molecules, so that together we will grow and create value in a sustainable manner," he added.
The nine exploration PSCs are expected to see an investment amounting to RM1.7 billion ($0.39 billion) in exploration drilling capital, particularly in the deepwater areas and the underexplored formations.