Several factors over the coming weeks will play a critical role in the timetable for production of the first barrel of oil from the Liza Phase 1 Development at the Stabroek Block offshore the South American country of Guyana.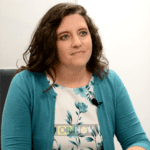 Initially scheduled for Q1 2020, ExxonMobil and co-venturers Hess and CNOOC are eyeing an earlier start-up for oil production, potentially before the year ends.
"Liza Phase 1 is continuing to progress very well with key activities running ahead of plan, and it's a possibility that first oil could be this year," Deedra Moe, ExxonMobil Guyana Senior Director, Public and Government Affairs, told OilNOW on Wednesday.
However, an earlier start-up is dependent on several factors which operator ExxonMobil is mindful of.
"We are currently in the hookup and commissioning phase for the Liza Destiny Floating, Production, Storage and Offloading (FPSO) vessel. The coming weeks are a critical time period where progress can be impacted by weather and a number of other factors, however, we continue to progress our schedule safely and in a manner that is protective of the environment," She said.
Development drilling began in May for the first of 17 wells planned for the Liza Phase 1 Development, laying the foundation for production startup.
The Liza Destiny FPSO – Guyana's first oil production complex – has a production capacity of 120,000 barrels of oil per day and will develop approximately 450 million barrels from the Liza Field. The vessel arrived in Guyana from Singapore at the end of August.