A presentation will be made on the feasibility of establishing an oil refinery in Guyana on May 17 by the consultant hired to look into the matter by the Guyana government.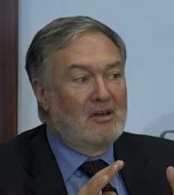 Pedro Haas, Director of Advisory Services at Hartree Partners will present his findings to the public at the Marian Academy Auditorium on Carifesta Avenue. The event will begin at 17:00hrs, according to Guyana's Ministry of Natural Resources.
Hartree Partners is a merchant commodities firm specializing in energy and its associated industries. Haas will be examining demand, the economics, prices, availability and forecasts, among other factors.
OilNOW understands that an earlier session with private sector and other stakeholder groups may be held with Hass, prior to the public presentation.
Whether or not an oil refinery will be built in Guyana to process its oil has been engaging the attention of Guyanese and other interest groups in the industry. Oil production in the South American country is set to begin by 2020.
Trinidad and Tobago's state oil company; Petrotrin, has been lobbying hard for the opportunity to refine Guyana's light crude, although this grade of oil would require adjustments at its refinery. Petrotrin's Vice President, Astor Harris, has made it clear there is "scope for configuring the refinery to refine light crude" in order to process oil from Guyana.
Guyanese on the other hand have been very vocal about a refinery being built on its shores, which they believe is the best option for maximum benefits to the country.
To date, the oil discoveries made by ExxonMobil and its partners in the Stabroek Block offshore Guyana is estimated to be some 2 billion barrels.