When the first oil discovery was announced in 2015, Guyanese and local businesses were keen to find out how the industry would benefit them. For Puran Brother's Incorporated, while their services were not directly aligned with the industry, they were excited about the prospects of expanding their business to meet the needs that would arise from the development of the petroleum sector. Over the years, the company has moved from a household name for garbage collection to a service provider for the major companies in Guyana's oil and gas industry.
General Manager, Kaleshwar Puran proudly shared the journey that the company embarked upon in order to grasp the opportunities that accompanied what was then an embryonic oil industry. Reflecting on where the company started, he said, "We have been in business for over 35 years. The company started off with tractors and trailers doing garbage collection in the city of Georgetown. From then on, in 2005, we started to do a lot of private garbage collection for households—our domestic customers."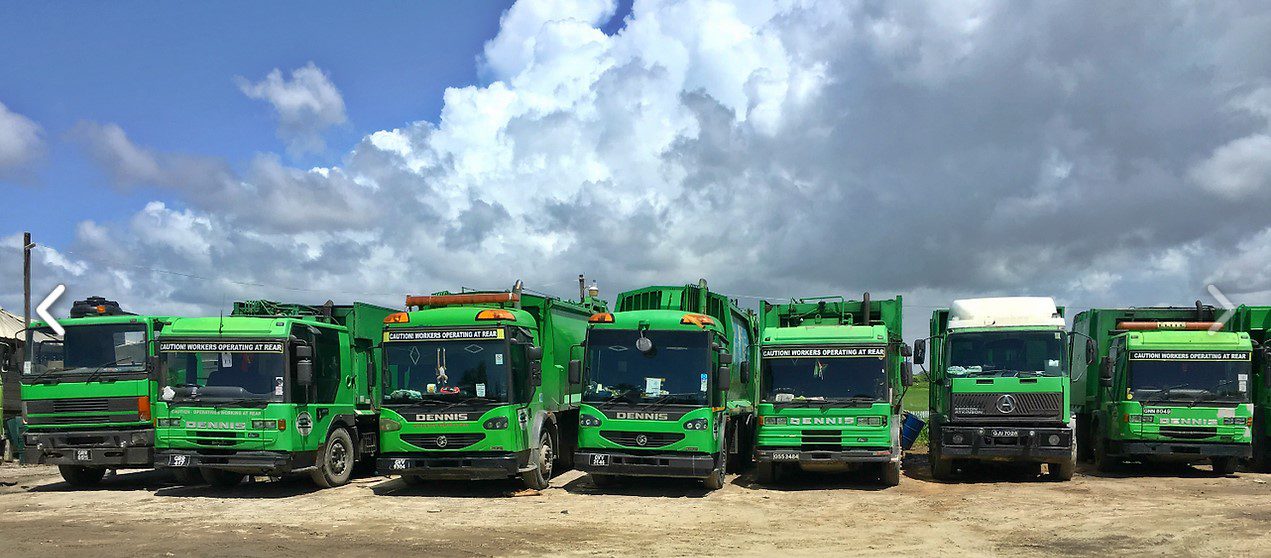 Puran disclosed that as the market for services expanded, so did the company's operations. "We do commercial services like hotels and these regular supermarkets and restaurants. We would have ventured out into septic tank emptying, and in 2009, we started to do some civil construction works and landfill operations." Road construction and confidential, on-site document shredding have also been added to their portfolio.
The company took note of the developments occurring in the oil and gas sector and was looking for an opportunity to become embedded. "With the introduction of the oil and gas sector, we always wanted an opportunity because we wanted to be a part of it. So, in 2019, we were approached by the Centre for Local Business Development which provided us with some training courses," he explained.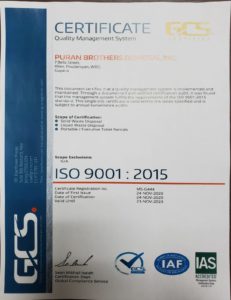 The training undertaken with the Centre was catalytic and through that very agency, Puran's became ISO 2015 certified in 2020. According to the General Manager, since they became ISO certified, their services have been utilised by many industry players who operate locally. Speaking to some of the services being provided to the petroleum sector, Puran said, "With the oil and gas industry, we have been providing a lot of services regarding garbage collection, via dumpster rental, skip bins and wheel bins. We've been providing septic tank services and portable toilet rentals."
The emergence of the industry also allowed the company to offer special services for the sector. Expounding on how they would have developed their business to tap into the oil and gas supply chain, Puran said, "We have embarked now on the transportation services which is the transportation of pipes and many other cargo for the oil and gas."
The business did not limit itself to its traditional mode of operation but quickly adapted its systems to meet the industry requirements and standards. Puran pointed to their recently completed Health, Safety, Security and Environment (HSSE) Management Systems Programme. "We started building our system—making sure we do a lot of programmes in health and safety, we do a lot of training with our staff," he remarked. These decisions and programmes, he posited, are an investment into the business. "Getting certified and running all these programmes, I know it may cost a bit more but in the long term, it benefitted our company, and cut out a lot of inefficiencies."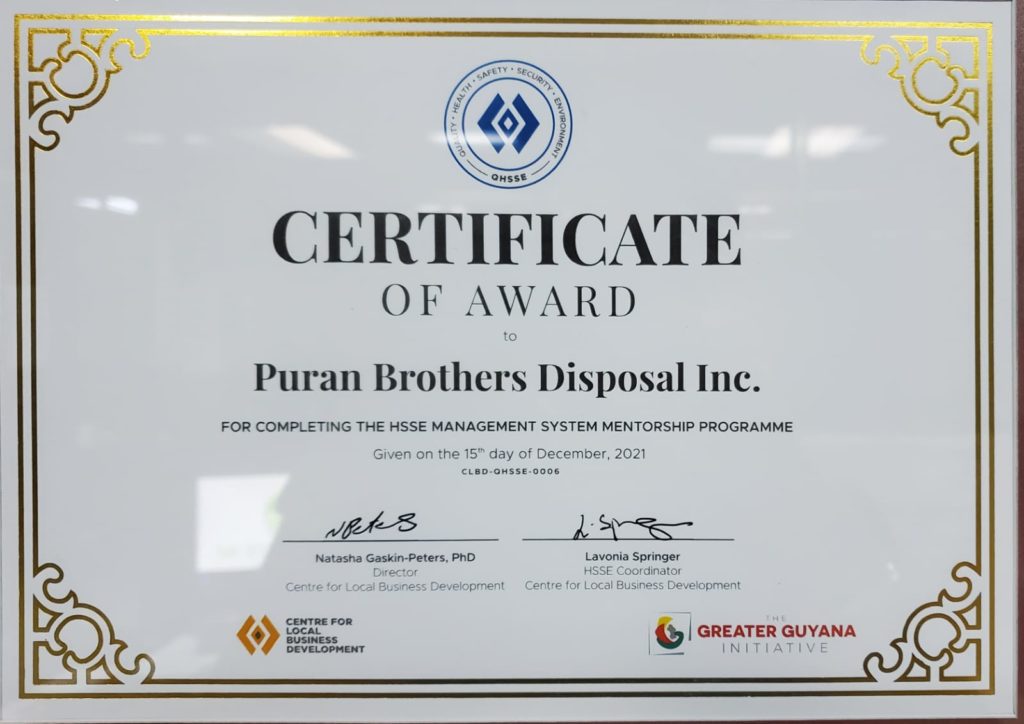 Today, the company's systems are more structurally sound, strategic, and efficient in all areas, including payroll management, procurement, data entry and human resource management. Their expanding services have also had a ripple effect in employment creation, with almost 550 employees now working with the company across several regions. The company envisions continued growth as they optimistically look at ways that a native company can benefit from Guyana's natural resources sector, even in an indirect manner.