SBM Offshore met with fourth and fifth form students at the Corentyne Comprehensive High School in Berbice last Friday to apprise them of the company's role in Guyana's oil sector, and the careers available in the industry.
This is the first of several such visits planned by SBM Offshore to schools across the country.
SBM Offshore looking for more Guyanese to join its growing team
Human Resources Business Partner Shaun Prince highlighted the role the company plays in the oil and gas industry in an interactive session with the students. Prince introduced students to the concept of a floating production storage and offloading (FPSO) vessel, the various functions, as well as the company's vision and strategy.
He also encouraged female students to get engaged in the field of oil and gas, informing of the various administrative, technical and leadership roles available.
Meanwhile, Talent Acquisition Specialist Danny Seegobin shared the key competencies considered during the recruitment process and provided a synopsis of the company's Graduate Engineers' Programme and Trainee Technician Programme, which are geared towards enhancing the skills of young Guyanese to play key roles in the country's oil and gas sector.
During the outreach, SBM Offshore honoured the top performers of grades seven through 10 for the 2021 academic year with trophies.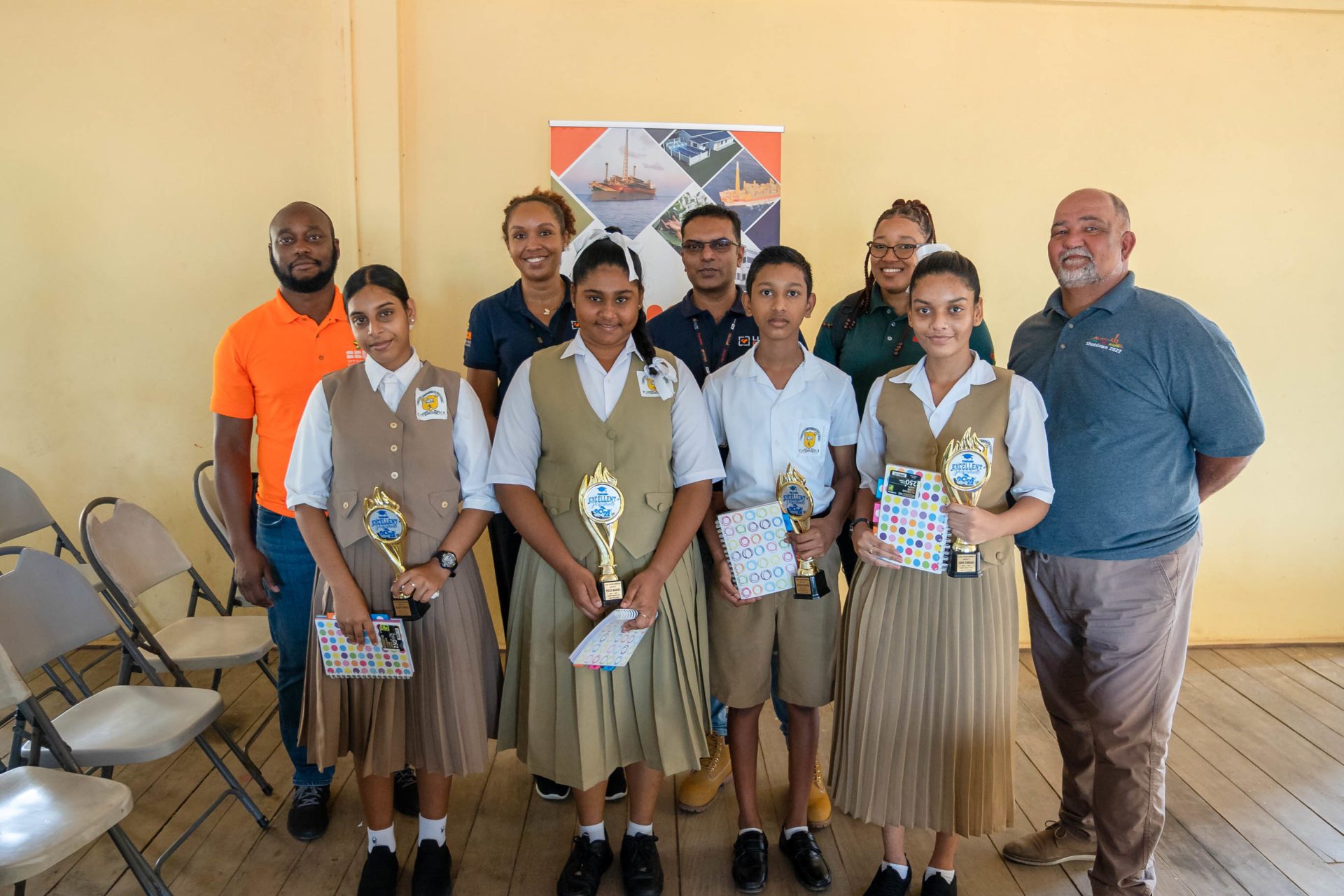 The company is the builder and operator of the Liza Destiny and Unity FPSOs currently producing oil offshore Guyana. It has also been contracted by ExxonMobil to build and operate the Prosperity and One Guyana FPSOs for the Payara and Yellowtail development projects at the Stabroek Block.