SBM Offshore has received the prestigious 2017 Offshore Technology Conference (OTC) Spotlight on New Technology award. OTC recognizes innovative technologies each year with this accolade.
This awards program is exclusively for OTC exhibitors and showcases the latest and most advanced technologies that are leading the industry into the future.
SBM Offshore, in a statement, said its driving force is to be at the forefront of technology development, helping the transformation of the offshore industry. The TMS for the FPSO Turritella is the latest example of how SBM Offshore engages early on with its clients to find innovative, safe and cost-effective solutions. The pioneering TMS for the FPSO Turritella represents a step change for the industry and cements SBM Offshore's reputation as the leader in turret mooring systems, leveraging over 60 years of experience.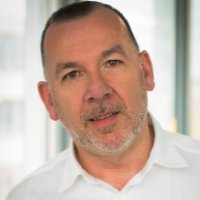 Accepting the award, SBM Offshore's Technology Director Andrew Newport commented "Designing a disconnectable mooring system for the world's deepest floating production unit required innovation and development across a range of systems and technologies, whilst leveraging SBM Offshore's long experience of turret mooring system design."
SBM Offshore USA President Stein Rasmussen added, "We are proud to have played a part in helping our client safely and competitively pioneer a new frontier of deepwater oil and gas production. This is SBM Offshore's first FPSO in the Gulf of Mexico, where we operate Turritella for our client. The future of deepwater developments depends on new technology and we are proud to play a key role with our clients in unlocking these new frontiers."
SBM Offshore has been awarded contracts for a Floating Production, Storage and Offloading vessel (FPSO) for the Liza development and production in Guyana. Under the FPSO contracts, SBM Offshore will perform Front End Engineering and Design for the FPSO and subject to a final investment decision on the project in 2017, will construct, install and operate the FPSO as the South American country gears up for first oil in 2020.