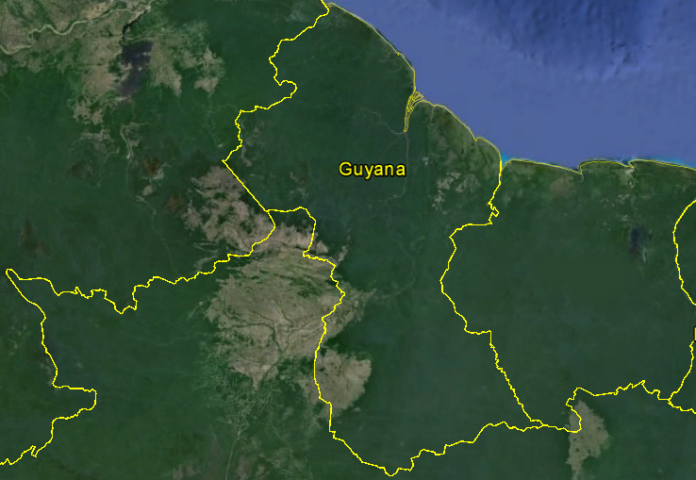 Guyana's Minister of Natural Resources, Raphael Trotman, on Wednesday disclosed that while Crab Island is considered to have some comparative advantages for the establishment of an onshore supply base for the country's emerging oil and gas industry, no final decision has been made.
He was responding to queries from members of the public during the 7th Turkeyen and Tain Talks, held at the Little Rock Suites in New Amsterdam, Berbice.
The Minister was one of the panelists speaking on the topic 'Guyana's Emerging Oil and Gas Economy'. Others on the panel were President of the Berbice Chamber of Commerce and Development Association Mr. Ryan Anthony Alexander, Ms. Kiran Mattai, Head of Legal and Licencing Division of the Guyana Energy Agency, Mr. Daniel Sandoval of the Centre for Economic and Administrative Sciences, University of Guadalajara in Mexico and Professor Suresh Narine, Director of the Institute of Applied Science and Technology.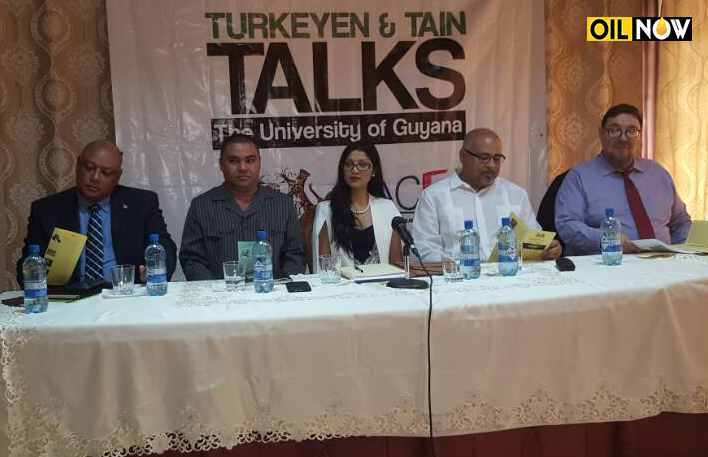 Mr. Trotman pointed out that while Cabinet has in principle approved the concept of the facility, the site is still to be determined and will be contingent on a number of factors. However, he noted that studies are being carried out to determine where to locate the onshore logistics base.
He acknowledged that at the moment Esso Exploration and Production Guyana Limited (EEPGL) and its partners Hess and Nexen depend on facilities located in Georgetown and in neighbouring Trinidad and Tobago. Mr. Trotman stressed that he wants to see those services provided in totality in Guyana, hence the need for the facility to be built.
There has been much talk about setting up an onshore supply base at Crab Island, which, as Mr. Trotman has pointed out in the past, can serve to create some 600 jobs when oil production comes on stream in Guyana.
Pointing to some of the comparative advantages of the proposed Crab Island site, the Minister said that it will be a green area – meaning that no demolishing or removing of structures will have to take place. He said too that the facility would bring much needed economic benefits to the Berbice area. The Minister noted that there would be careful studies to determine not only the economic and operational feasibility, but the environmental sustainability of having the facility in Crab Island.
Members of the audience voiced their desire for the country to have an oil refinery at Crab Island also, noting that this would bring even more jobs to Berbice.
Consultant, Pedro Haas, who was hired by the Guyana government to carry out a study on the feasibility of Guyana having an oil refinery, will be in the country next week to reveal his findings.