Since the discovery of oil in Guyana back in 2015, there have been mounting calls for Local Content Legislation. While some believe this legal backing may be helpful in the country's bid to ensure locals are able to enjoy the maximum benefits from the sector, former Minister of Foreign Affairs and Finance, Carl Greenidge, firmly asserts that it does not mean success would be guaranteed.
According to the economist who was part of the Local Content Panel that was established by the Irfaan Ali administration last year to provide recommendations on a national policy, equal attention must be paid to the fact that Guyana needs to implement existing laws and regulations such as those related to human rights and labour.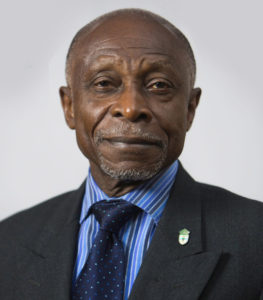 Greenidge said, "I can cite the problems raised by the Ministry of Foreign Affairs (MoFA) since 2016/17 for example as regards the enforcement of labour laws…And I can tell you that among the submissions of the Guyana Human Rights Association (GHRA) to the panel is this very issue of on-going discrimination in employment and recruitment, conditions of work and working conditions including benefits and overtime by CARICOM sub-contractors in particular."
Greenidge said that existing laws and regulations already require the submission of material which can form the basis of careful planning, monitoring and management of local content by companies. These however need to be implemented he stressed.
Greenidge said that Guyana would be wise to also ensure that the relevant institutional arrangements among Government agencies for regulation are not missing and are enhanced if they are found to be in existence so that local content progression can be properly documented.
The politician who has over 40 years' experience said that these thoughts were shared among members of the Local Content Panel while adding that it enjoyed consensus.