A subsidiary of Shell farmed into two exploration licenses offshore Barbados in March, BHP Billiton said in an operational update.
BHP signed a farm-out agreement for Shell to acquire 40% equity in each of the two offshore licenses – Bimshire and Carlisle Bay.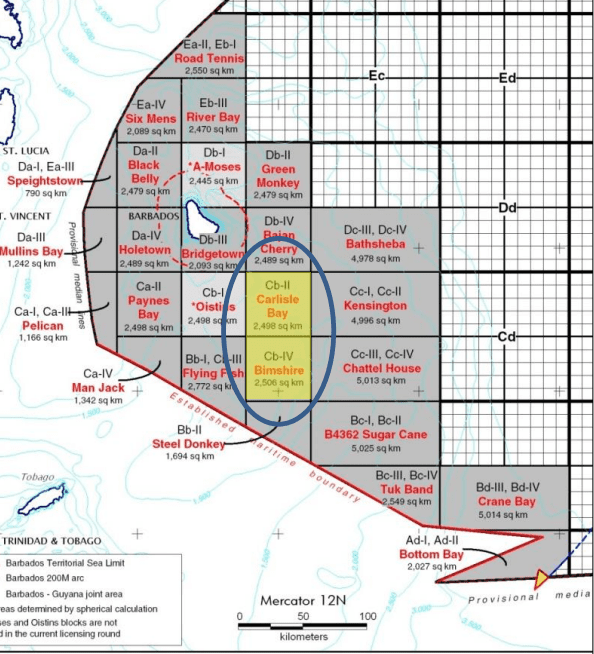 The farmout agreement is subject to customary regulatory approval and third-party consents, BHP said. The parties expect to complete the deal by the end of June.
BHP had acquired the blocks in a 2007 licensing round. Carlisle and Bimshire sit side by side offshore Barbados, at water depths of 1,200-2,000 meters.
Shell's deal is with BHP but very soon, it will be working with the company which results from BHP's upcoming merger. BHP said earlier this month that it entered into a share sale agreement (SSA) with the Australian Woodside Petroleum Ltd. For the merger of BHP's oil and gas portfolio with Woodside by an all-stock merger, last November.
Reporting on Shell's farm-in, the Energy Chamber of Trinidad and Tobago reminded that Prime Ministers of Barbados and Trinidad & Tobago, Mia Mottley and Dr. Keith Rowley signed an agreement in 2020 which saw them committing to jointly develop any resources which are found to straddle their shared maritime boundary.
"While the Carlisle Bay and Bimshire blocks do not touch the Barbados-Trinidad and Tobago maritime border, the expectation would be that any exploration and development activity on the blocks would be staged out of Trinidad, with its well-developed energy services sector," the Energy Chamber said.