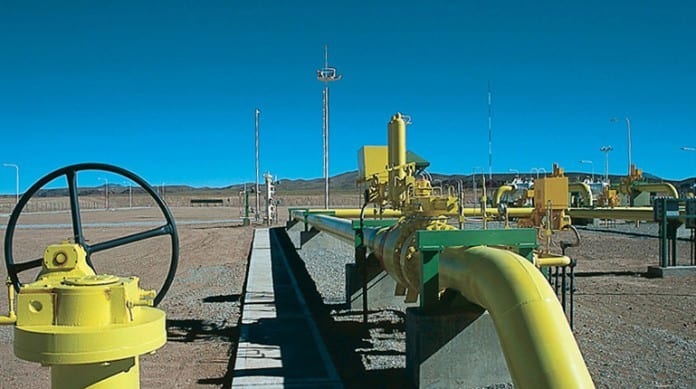 (Hart Energy) Bolivia's gas industry could begin 2018 on a positive note, following years of low exploration investment that shrank gas reserves as production increased amid less demand from its top customer Brazil.
The country is working to boost investment in its natural gas sector. In November, Repsol, Petrobras and Royal Dutch Shell signed E&P agreements with the government for investments totaling roughly US$1.6 billion to increase natural gas output in the South American country.
As Reuters reported, the deals cover blocks in the Iniguazu, San Telmo and Astillero gas areas, and Bolvia's state-run YPFB would be a partner. Repsol would lead the Iniguazu consortium with Royal Dutch Shell as a minority partner, while Petrobras would lead the other two, Bolivia's president Evo Morales said.
The Bolivian gas market may never see the return of good old days when commodity prices were much higher. But the recent surge of interest is putting the country back on the radars of major oil and gas companies.
The attention comes as Bolivia tries to stop the decline of its natural gas reserves.
The Morales administration is working to present several investment opportunities for foreign firms since the government needs to demonstrate that it can fulfill current export contracts and meet increasing domestic demand.
The country's current gas volumes will not be enough to meet export contract obligations for Brazil as demand the resource grows globally.
Currently, Bolivia produces an average of 57.8 million cubic meters of gas per day (MMcm/d). Of that, the country consumes 14.7 MMcm/d, while exporting 27.7 MMcm/d to Brazil and 15.4 MMcm/d to Argentina.
According to data from Bolivia, the country owns roughly 10.45 trillion cubic feet (Tcf) of proven natural gas reserves.
"We estimate that the country should invest between $5 [billion] and $6.2 billion in the next 10 years to ensure that the domestic consumption and export commitments are kept," said Yanna Clara Prade, a gas market specialist and a consultant at Prysma E&T Consultores.
Although Bolivia is one of Venezuela's strongest ally in the region, as part of the leftist Bolivarian movement, Bolivia's economic performance has achieved good ratings from credit rating agencies. Ruled since 2006 by Morales, a former coca grower, Bolivia's GDP grew by 4.2% with inflation of 2.5% in 2016. This year the performance should be similar, even with lower oil and gas prices.
Some experts say these good rates are the result of Morales' pragmatism. Morales has not abandoned his populist, anti-imperialist rhetoric against foreign corporations. However, the Bolivian government still allows a free, but limited, market in entrepreneurship.
Another example is the performance of Bolivia in the energy market. While Venezuela nationalized oil and natural gas fields, Bolivia preferred to keep majority share, Morales has always been comfortable allowing state-run Yacimientos Petroliferos Fiscales Bolivianos (YPFB) establish joint ventures with private companies (with the state owning the majority share) for a limited period of 40 years for extraction services.
Bolivia has pegged its currency to the dollar since the end of 2008 and as a consequence of the currency's appreciation, price inflation dropped from 17% in 2008 to less than 3% in 2015.
"Bolivian Central Bank does not use interest rates as a monetary policy tool," according to Trading Economics. "All of Bolivian monetary policy has been based on the exchange rate." As a result, Morales boasts nice rates of approval (68%), according to recent polls.