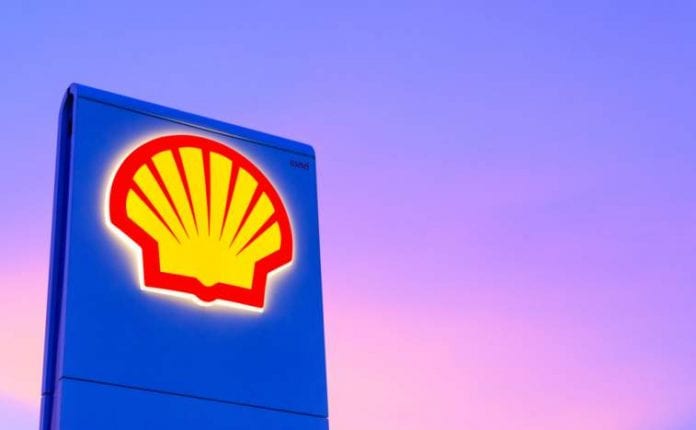 (S&P Global Platts) Shell pledged Tuesday to continue growing its oil and gas production over the coming decade by spending more developing its shale assets while holding output steady from deepwater and conventional upstream projects, despite escalating climate concerns over fossil fuels.
Europe's largest oil company by production expects to maintain production levels from its conventional oil and gas operations at around 1.5 million b/d of oil equivalent over the coming five years, with a modest increase from 2025 to 2030, the company said in a strategy update.
Shell, the leading deepwater player in the US Gulf of Mexico, Brazil, Nigeria, Malaysia, and Mexico, said it planned to sustain deepwater production above 900,000 boe/d through 2025, a level likely to hold to 2030.
In Shell's US-dominated shale portfolio, output was expected to grow 50% to 600,000 boe/d and generate $2 billion-$3 billion of free cash flow per year by 2025.
Shell, which does not issue production targets, reported average production of 3.75 million boe/d in the first quarter of 2019, down 2% from a year earlier.
"We will continue our focus on fully sustaining our upstream business well into the coming decades because for as long as there is sustained demand for oil and gas, there will be sustained commitments from Shell and that means also sustained investments," CEO Ben van Beurden said at a strategy presentation in London.
"We do believe that we have what it takes to deliver the sustainability in upstream and integrated gas well through the 2030s".
Upstream capex plan
Like many of its oil major peers, Shell has prioritized lower-cost upstream assets in the recent years, selling off parts of its legacy portfolio and investing in large-scale gas assets and high-margin deepwater and US tight oil acreage.
Shell said it was targeting average forward-looking breakeven prices of around $30/b in its upstream businesses after asset "high-grading" has doubled its portfolio of sub-$40/b breakeven projects since 2016.
Van Beurden said he expected Shell's US shale portfolio to become cash flow positive this year. Shell's Permian shale assets are already cash flow positive with breakevens on operated assets of $35/b, a level which beats 75% of operating results from the sector, according to the company.
Overall, Shell said it planned to invest $11 billion-13 billion per year on its core upstream portfolio, including shale and deepwater, compared with a target of $12 billion-$15 billion in 2020.
"Bear in mind that, even though oil demand may peak in the next decade or a bit more, the rate of natural decline in oil production is much faster than the world will have to ramp down demand…so there will be a continued case for investment," van Beurden said.
No rush for M&A
Stable capital expenditure spending plans, together with modest volumes growth, were also underpinned by a continued focused on bringing down costs, Shell said.
In its conventional oil and gas business, Shell has seen unit development costs almost halve to about $7/boe since 2015 and the company plans to reduce costs further to $5-$6/boe.
Lower unit cost through a greater focus on well and reservoir management, infill drilling, and LNG backfill will allow Shell's decline rate of just 3% across its portfolio. As a result, Shell's said it only needed around 100,000 b/d of production from new fields annually to sustain its upstream business.
Despite Shell's push into more lower carbon gas, renewables energy and power sector investments, its lower-cost core upstream division is expected to drive cash flow and earnings growth for years to come.
Shell raised and extended its free cash flow target by up to $10 billion per year, to around $35 billion in 2025 assuming a $60/b Brent oil price. It had previously targeted free cash flow of $25 billion-$30 billion by the end of the decade.
Shell's incoming upstream chief Wael Sawan said the company also planned to grow through acquisitions but did not feel pressured to buy resources as the current portfolio can sustain upstream growth.
"We are not in a rush to grow through acquisition given the quality and the depth of the portfolio," Sawan said.
As its updating strategy, Shell plans to invest, on average, $30 billion of cash capex per year over 2021-2025, including a minor acquisition spend of up to $1 billion, with a ceiling of $32 billion a year.
It said the target, however, excludes "major inorganic opportunities" over the period.