Sheriff Security is a household name when it comes to safety in Guyana; and is among scores of companies with booths on display at the International Energy Expo 2023, at the Marriott Hotel, Georgetown, Guyana.
The company decided to venture into providing services to the petroleum sector a few years ago, noting the immense need for this service amid the sectoral boom. It now views itself as the prototype for oil and gas security in Guyana.
Radica Ramdeen, Chief Executive Officer of Sherriff Security, said the company has ensured that each officer assigned to its respective clients gets training on par with the excellence Sheriff aims to provide. Company operations have also been adjusted to account for clients' needs, such as managing key performance indicators (KPI).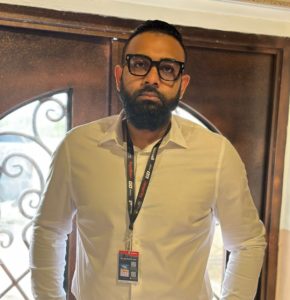 The Guyanese-owned security firm, certified by the Local Content Secretariat, has been doing what it takes to ensure it is the best in the field. According to Ramdeen, Sheriff has gained ISO 9001:2015 certification, demonstrating its quality management proficiency, and ISO 450001:2018, speaking to its internationally marketable occupational health and safety management systems. It will also be pursuing ISO 27001 certification, which relates to digital security.
Sheriff has incorporated technology into its security services, including a burglary alarm, intrusion system and global positioning system (GPS) fleet tracking. This allows Sheriff to improve its transportation management solutions so they can operate safer and more efficiently. With its vehicle telematics products, Sheriff helps clients provide remote tracking, monitoring, and locating of vehicles and drivers.
"We are [also] the only security provider with marine patrols along the Demerara and soon Berbice river and the first to have a Bell 505 helicopter added to our fleet for offshore services," Ramdeen told OilNOW.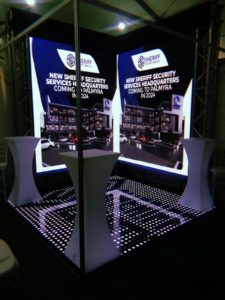 The combination of Sheriff's expertise with its added technologies and certifications has made it a pioneer in Guyana's oil and gas sector.
Since its venture into oil and gas security, Sheriff said it has grown tremendously. Moving forward with continued investments to evolve its quality and standards, Sheriff expects to grow a further 30% in the coming weeks.