The fourth quarter "affirmed a distinctive new phase" in the energy sector up-cycle for the global oil field services giant Schlumberger, now SLB.
The company reported earnings for its fourth quarter increased from the same period last year and beat analyst estimates. Analysts on average had expected the company to earn $0.68 per share, according to figures compiled by Thomson Reuters.
The company's revenue for the quarter rose 26.5% to US$7.88 billion from US$6.23 billion last year.
Schlumberger to reapply for environmental permit to operate Houston facility | OilNOW
The company's bottom line came in at $1.07 billion, or $0.74 per share. This compares with $0.60 billion, or $0.42 per share, in last year's fourth quarter. SLB also reported adjusted earnings of $1.03 billion or $0.71 per share for the period.
The strong quarter, according to Chief Executive Officer (CEO) Oliver La Peuch, was propelled by its prospering digital unit and upticks in offshore and international operations.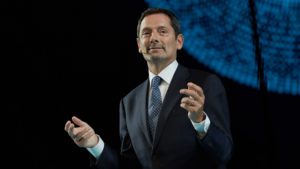 Schlumberger, Aker, Subsea 7 in JV to push efficiency, drive innovation in subsea production | OilNOW
"…international accelerated, growing in excess of 20% compared to the first half of the year, almost twice the growth rate of North America," SLB's CEO said during its earnings call on Jan. 20. "We are clearly witnessing the start of a new phase of — in the growth cycle, which will increasingly be driven by resilient international growth."
SLB's fourth-quarter per share earnings were the highest since 2015.
SLB provides technology for the energy industry worldwide and has played an integral role in the development of Guyana's oil and gas sector. The Company has set up a source storage and calibration facility at Houston, East Bank Demerara, on the outskirts of Georgetown to support offshore exploration and production activities.