Following the much anticipated public disclosure of the petroleum agreement between Guyana and ExxonMobil, a former government minister who headed the natural resources ministry in the lead-up to the world-class Liza discovery said the agreement with the US oil major reflects 'give and take' since there is no such thing as a 'perfect deal'.
Robert Persaud, a former Minister of Natural Resources and the Environment in the previous administration said the public disclosure of the contract cannot be 'spun' away, particularly by those who were expecting 'scandal bombshells' with its release.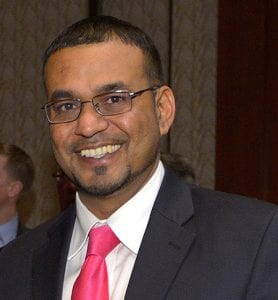 The former minister demitted office in 2015 after the multi-party coalition APNU+AFC defeated the PPP/C at the May 11 elections held that year. ExxonMobil's announcement of the Liza 1 oil find came just days later on May 20 after the new government took up office.
Calls for the public release of the petroleum agreement with ExxonMobil had intensified in recent months with some sections of the Guyanese society questioning whether or not there was a sinister motive behind the non-disclosure.
Leader of the Opposition and former President Bharrat Jagdeo in a statement on Thursday evening claimed that the delay in releasing the contract was tied to "a sinister plan to squirrel-way" an US$18M signature bonus the new administration received when the amended agreement was sealed. Mr. Jagdeo did not elaborate on the 'plan' or provide supporting details.
The signature bonus is currently being held in a special account at the Bank of Guyana.
Other individuals have posited that the non-disclosure of the contract was meant to conceal major shortcomings in the terms that place Guyana at a disadvantage.
"Sorry for those who were expecting the 'scandal bombshells'. In business as well as in politics, timing is critical. The timing was propitious, and, as conscientious Guyanese, we must not allow the 'newly-minted oil pundits' to manipulate or politically spin the reality of the country winning a decent ExxonMobil PSA," Mr. Persaud said in a comment on his Facebook page on Thursday.
Turning his attention to the petroleum agreement originally signed in 1999 and modified in 2016, he said, "There is no prefect 'deal'. There are only workable agreements which are the products of give and take".
Guyana's current Minister of Natural Resources, Raphael Trotman, said on Thursday at the unveiling of the contract that a number of factors and prevailing circumstances – some external – played a role in the agreement that was arrived at and he is of the view that the country will earn significant sums when oil production begins in 2020.