Money generated from oil and gas production finding its way into the pockets of corrupt officials is a key reason many countries rich in this precious resource, remain poor.
According to Transparency International, over the next 20 years, it is expected that 90 percent of oil and gas production will come from developing countries. The organization says too often wealth stays in the hands of politicians and industry insiders and revenue does not get published. Payments made to governments to exploit resources remain secret and bribery and embezzlement go unchecked.
Many oil and gas companies protect the identities of their equity holders and subsidiaries and do not publish information country by country. This allows them to hide the royalties, taxes and fees they pay. Without this information, holding governments accountable for the money they receive is near impossible.
The move by US President Donald Trump just after taking up office to overturn an anti-corruption rule that required US energy companies to disclose their payments to foreign governments further adds to concerns for countries like Guyana where major oil discoveries have recently been made.
US oil major ExxonMobil is one of the lead companies currently conducting exploration work offshore the South American country and is set to begin oil production by 2020.
Just last year, a major oil deal struck between Exxon and Nigeria was being probed by the country's Economic and Financial Crimes Commission, a law enforcement agency that investigates high-level corruption. Exxon however has denied wrongdoing, maintaining that it adheres to the highest standards of business conduct.
Guyana on the other hand has over the years received poor rankings on the Transparency International Corruption Perception Index. Corruption and lack of transparency have long been seen as major obstacles to the country's development.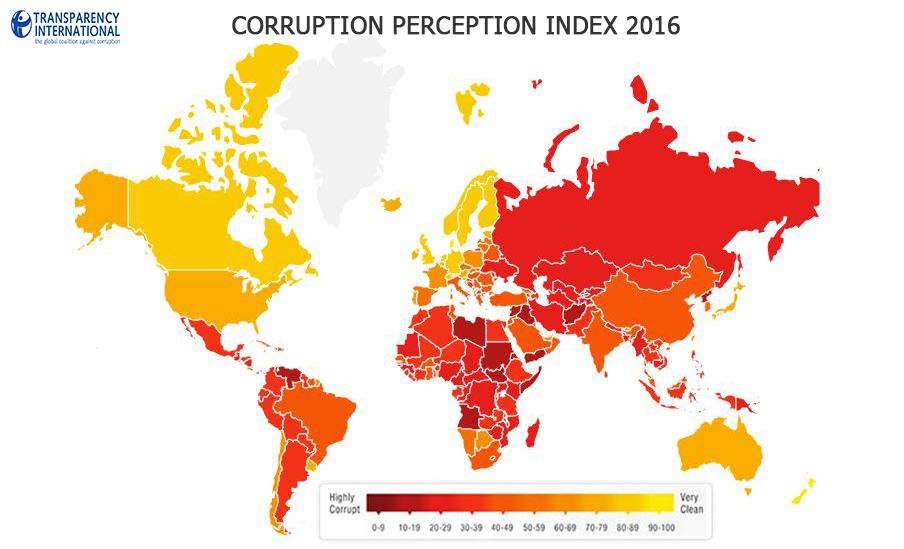 Guyana's Prime Minister, Moses Nagamootoo is on record as saying that steps are being taken to deter corruption and misuse of oil resources. Speaking at a recent oil and gas conference in March, Mr. Nagamootoo said his government is "very uncompromising as regards the avoidance of sleaze and malfeasance in public office."
The country is also looking to join the global Extractive Industries Transparency Initiative (EITI). EITI is a voluntary initiative of international standard that promotes transparency, good governance and accountability in the use of oil and gas resources.
Ultimately, it will take strong regulations, robust systems and institutions and an ever-vigilant population to ensure proceeds from oil production benefit countries like Guyana.