Trinidad and Tobago's premier energy event – the Trinidad and Tobago Energy Conference & Trade Show 2022 is set to return on May 31.
The conference will be held at the Hyatt Regency Hotel and will end on June 2. It is being held under the theme 'Leveraging the industry's strengths for the energy transition'.
Hosted by the Trinidad and Tobago Energy Chamber, the conference is traditionally held in January/February and will return to that slot in 2023.
According to the Chamber, the oil and gas industry has a central role to play in the energy transition globally, regionally, and locally.
T&T looking to play leading role in regional clean energy transition – Rowley | OilNOW
"Over the past century, the industry has developed the skills and delivered the energy that has built the modern world.
"…the industry must turn its skills and knowledge to the challenge of continuing to deliver more energy, but now without the associated carbon and other greenhouse gas emissions," the Chamber said.
Natural Gas has unquestionable benefits in energy transition; should not be subjected to negative banter- TT Energy Minister | OilNOW
This year, the event will be a hybrid conference with some delegates appearing in person and others joining virtually. The Trade Show will also be held in person over the course of the three days.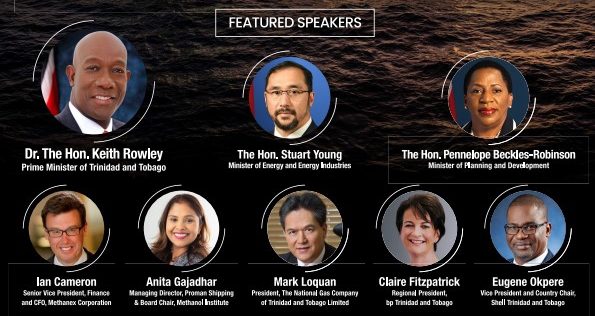 Attendees can expect presentations from Trinidad and Tobago's Prime Minister, Dr. Keith Rowley; Minister of Energy and Energy Industries, Stuart Young and CARICOM Secretary-General, Dr. Carla Natalie Barnett, among other industry experts.