Guyanese company Tristar is in the process of acquiring an additional 300 acres of land in Versailles, West Bank Demerara. OilNOW understands the 300 acres will support the operations of the West Demerara Shorebase project with options for storage and logistics. The company said the acquisition further demonstrates its commitment to local content, the development of the West Bank of Demerara and the creation of sustainable jobs for Guyanese nationals.
Tristar said the shorebase project and the development of 300 acres lays the foundation for an oil and gas construction and logistics cluster on the West Bank.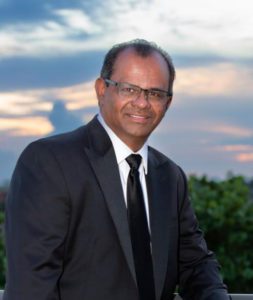 The company, 100% owned by Guyanese national Krishna Persaud, said it is pleased with the passage of the Local Content Bill and commends the Government of Guyana on enacting the legislation.
"The development of these 300 acres and the development of the West Demerara shorebase facility will meet and surpass the regulatory requirements for local content. Tristar already meets and surpasses the Local Content Act's minimum requirements for local ownership," the company said.
In the construction and operations phases, the West Demerara Shorebase project will employ mainly Guyanese nationals and will use mainly Guyanese contractors. Tristar is also committed to a procurement strategy that will source its construction materials from Guyanese suppliers.
"These additional 300 acres of land will allow Tristar and its tenants the flexibility to rapidly scale up operations," the company said. "It is expected that exploration and development activity offshore Guyana will increase over the course of this decade. This flexibility provides a further advantage to offshore operators in a space that is dedicated to oil and gas activity."
Tristar reiterated its commitment to developing supply base facilities dedicated to oil and gas operations which are compliant with international standards such as ISO 45001, ISO 9001 and ISO 14001 as well as ISPS port security standards.