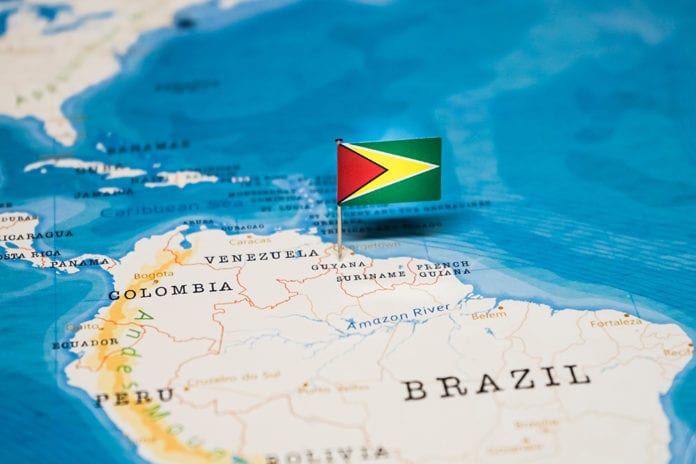 Tullow Oil says the fundamentals of its business remain intact and the company is confident of the long-term potential of its portfolio which includes exploration acreage offshore the South American country of Guyana where 3 discoveries have been made.
Tullow said the results of the Carapa-1 exploration well offshore Guyana announced on January 2 proved the extension of the Cretaceous oil play into the Group's Guyana acreage. Carapa-1 encountered approximately four metres of net oil pay based on preliminary interpretation. While net pay is lower than pre-drill forecasts, the 27-degree API oil supports the significant potential of the Cretaceous play on both the Kanuku and adjacent Orinduik licences.
"Next steps will include the integration of the Carapa result into geological and geophysical models and high-grading of the Cretaceous portfolio across both the Kanuku and Orinduik blocks," Tullow said in its trading statement and operational update released on Wednesday.
"Tullow has ended 2019 with average production of 86,700 bopd and free cash flow generation of c.$350 million. Since our December announcement, Tullow's senior team has been working hard on a major review focused on delivering a more efficient and effective organisation," Dorothy Thompson, Executive Chair, stated.
She said recent reserves audits demonstrate that Tullow has a solid underlying reserves and resources base in West and East Africa and its producing assets continue to generate good cash flow while the company retains a high-quality exploration portfolio. "The Board and senior management are confident of the long-term potential of the portfolio and see meaningful opportunities to improve operational performance, reduce our cost base, deliver sustainable free cash flow and reduce our debt," Thompson pointed out.
Tullow said in 2019, group working interest oil production averaged 86,700 bopd in line with expectations. The year's total revenue is expected to be c.$1.7 billion; gross profit is expected to be c.$0.7 billion. Capital expenditure in 2019 was c.$490 million.
The company said in 2020, capital expenditure is expected to be c.$350 million, with an additional c.$100 million expected to be spent on decommissioning. The company expects to generate underlying free cash flow of at least $150 million from 75,000 bopd at $60/bbl.