Energy sector analyst Rystad Energy has ranked the Liza Phase 2 development at the 6.6 million acres Stabroek Block offshore Guyana as being among the top 15 approved offshore projects in the world for 2019 in terms of capital expenditure and facility type.
The offshore project ranked seventh out of 15 projects, the largest of which is in Saudi Arabia.
Liza Phase 2 is expected to start up in mid-2022. This project will have a production rate of up to 220,000 barrels per day, almost double the capacity of the Liza Phase 1 project which commenced oil production in late December 2019.
The project, which will utilise the Liza Unity FPSO being built by SBM Offshore, will be targeting 600 million barrels of oil when it gets underway. The US$6 billion project will have a total of six drill centres as well as approximately 30 wells, including 15 production, nine water injection and six gas injection wells.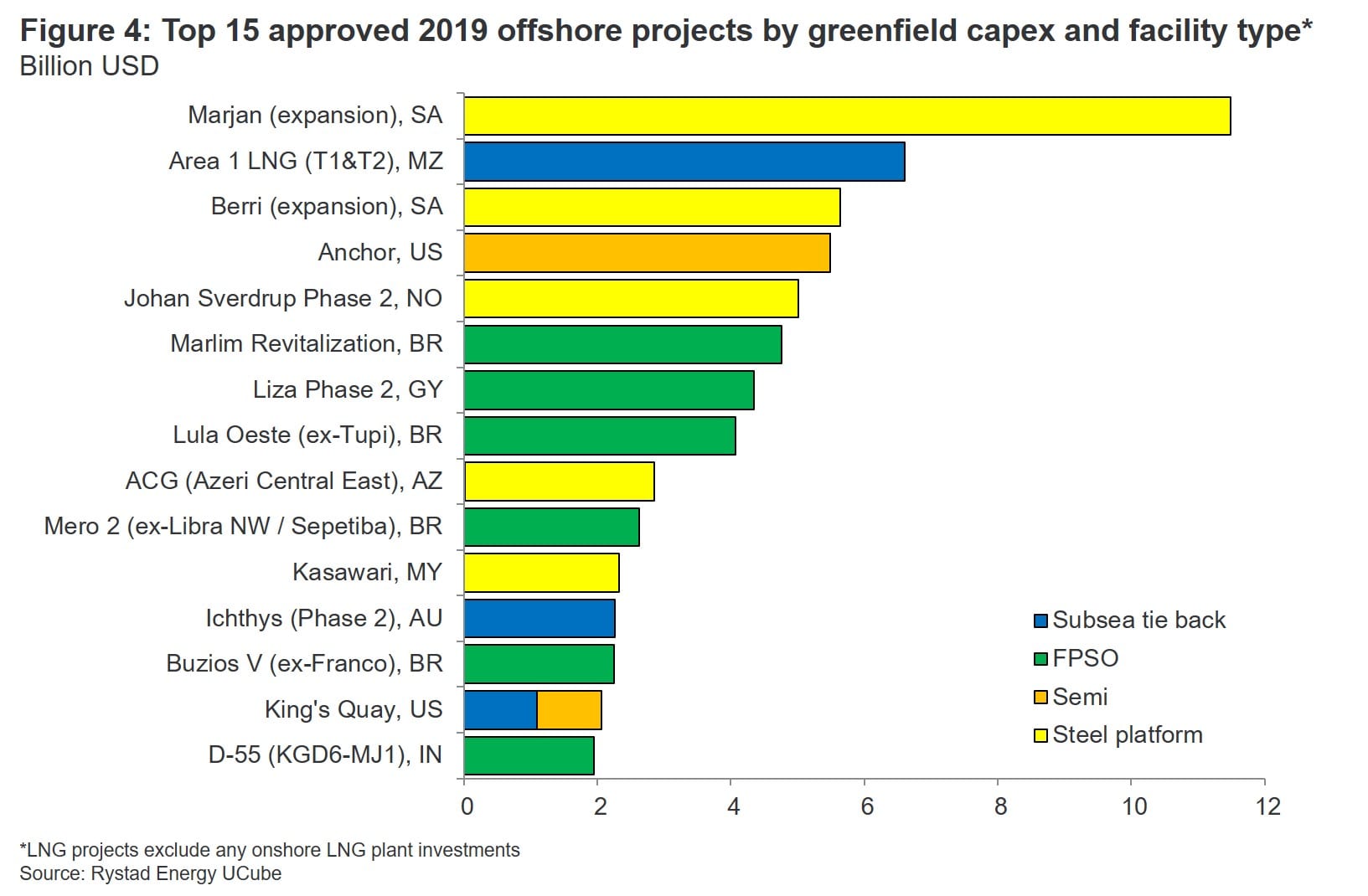 Ranking ahead of the Liza Phase 2 on Rystad Energy's list are the Marjan expansion project in Saudi Arabia, the Area 1 LNG project in Mozambique, the Berri expansion project in Saudi Arabia, the Anchor project in the USA, Johan Sverdrup Phase 2 in Norway, and the Marlim Revitalization project in Brazil.
Rystad Energy said that unsurprisingly, "this rising tide" of approval activity has carried with it an increase in offshore investments in 2019. "Total offshore capex grew by 5% versus 2018, with a 7% rise in deepwater spending and a 3% boost in investments on the continental shelf."
For 2020, offshore investments are on track to grow 8%, with deepwater up 12% and shelf spending up 2%. Rystad Energy said this illustrates that a new offshore investment cycle is in the making.
ExxonMobil affiliate Esso Exploration and Production Guyana Limited is operator and holds 45 percent interest in the Stabroek Block. Hess Guyana Exploration Ltd. holds 30 percent interest and CNOOC Petroleum Guyana Limited, a wholly-owned subsidiary of CNOOC Limited, holds 25 percent interest.