ExxonMobil's fifth and largest development project in Guyana to date is likely to cost more than US$10 billion due to inflationary pressures.
Providing insight on the expected cost for the Uaru development on Wednesday, was Hess Corporation, a 30% stakeholder in the Stabroek Block.
During its third-quarter earnings call, company executives said costs for its largest development targeting 1.319 billion barrels of oil-equivalent are likely to reflect the inflationary pressures of the day, but still carry world-class breakevens.
Specifically, Hess' Chief Financial Officer, John Rielly said, "While the Uaru project is going to have industry-leading returns and a low cost of supply, the cost of the Uaru project, will be higher, reflecting the current market conditions as well as additional scope to reduce greenhouse gas emissions."
Considering this, he said the company's share of expenses is expected to increase by approximately US$500 million to US$700 million in 2023. Hess has a 30% stake in the project.
This project could be compared to ExxonMobil's fourth project, Yellowtail, which bears a similar production capacity.
The Yellowtail project which was approved in April 2022 came in at a whopping US$10 billion. It was branded by the Ministry of Natural Resources as the largest investment in Guyana's history, targeting an estimated resource base of about 925 million barrels of oil.
The Uaru project, given the sheer size and timing of its development, is likely to exceed this. There are many other factors, however, which could impact the direction in which the total cost of Uaru goes, compared to Yellowtail.
Hess officials also noted that front-end engineering and design (FEED) work is already underway, with a development plan expected to be submitted to the government before year-end. It anticipates that approval would be provided by the end of the first quarter of 2023. Government is in search of a consultant to conduct the review.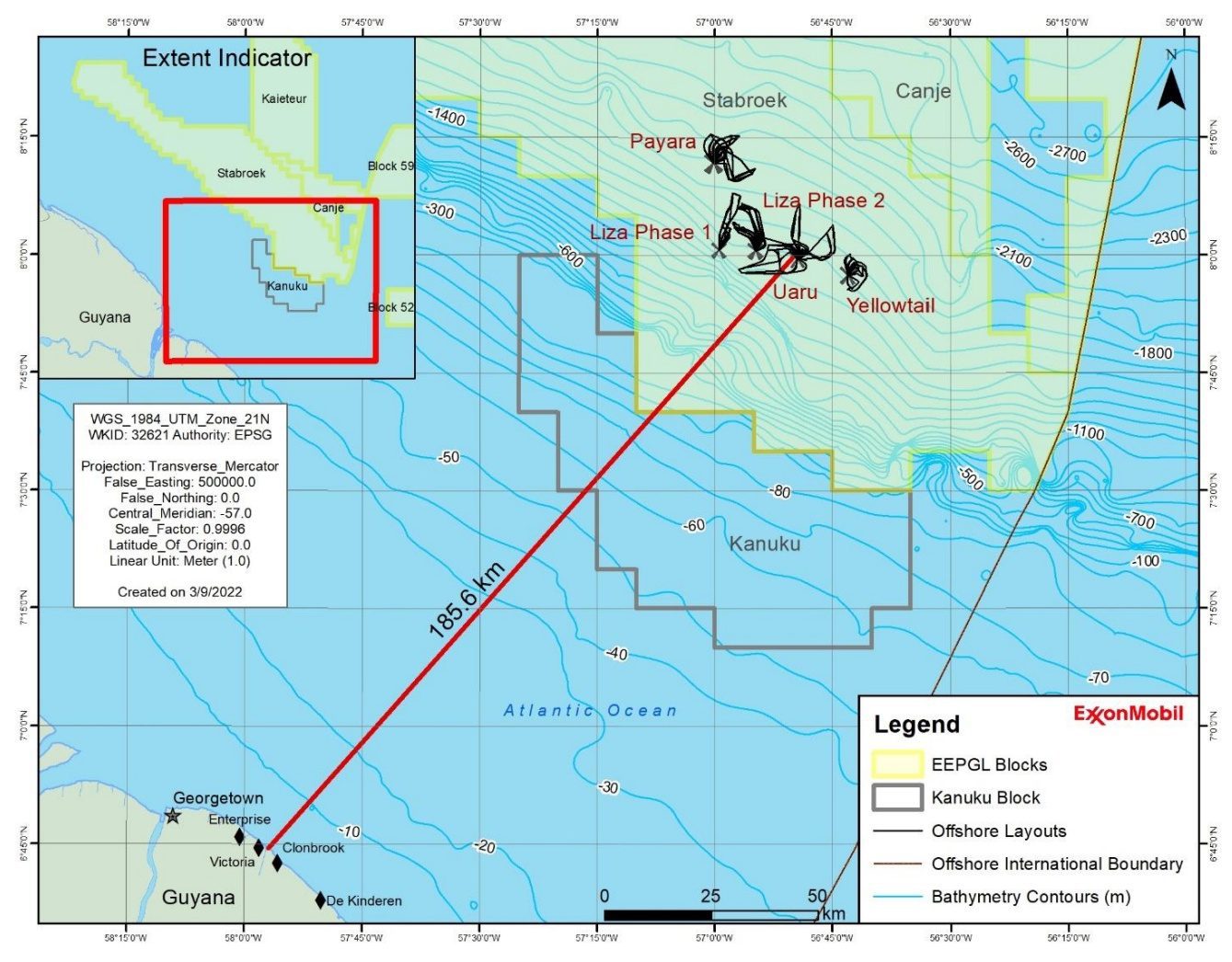 The plan involves the development of the Uaru, Mako and Snoek fields by utilising a floating production, storage and offloading (FPSO) vessel with a gross capacity of approximately 250,000 barrels of oil per day. First oil is targeted for the end of 2026.
Exxon is operator at the Stabroek Block with a 45% stake. CNOOC holds 25% interest.