U.S. Secretary of State, Michael R. Pompeo says that the United States does not exert political pressure on countries to further the interest of American businesses operating in their territory. In an interview on Guyana's state television channel, Pompeo said that their only desire is that when American companies operate in foreign countries, they will be given fair opportunities and treatment. 
This statement comes on the heels of questions as to whether Pompeo's visit has any ties to the ongoing discussions between Guyana authorities and ExxonMobil concerning the company's proposed Payara development project. Earlier on Friday, Guyanese President Irfaan Ali had affirmed that there was no discussion of ExxonMobil or their operations during his meeting and conversations with Pompeo.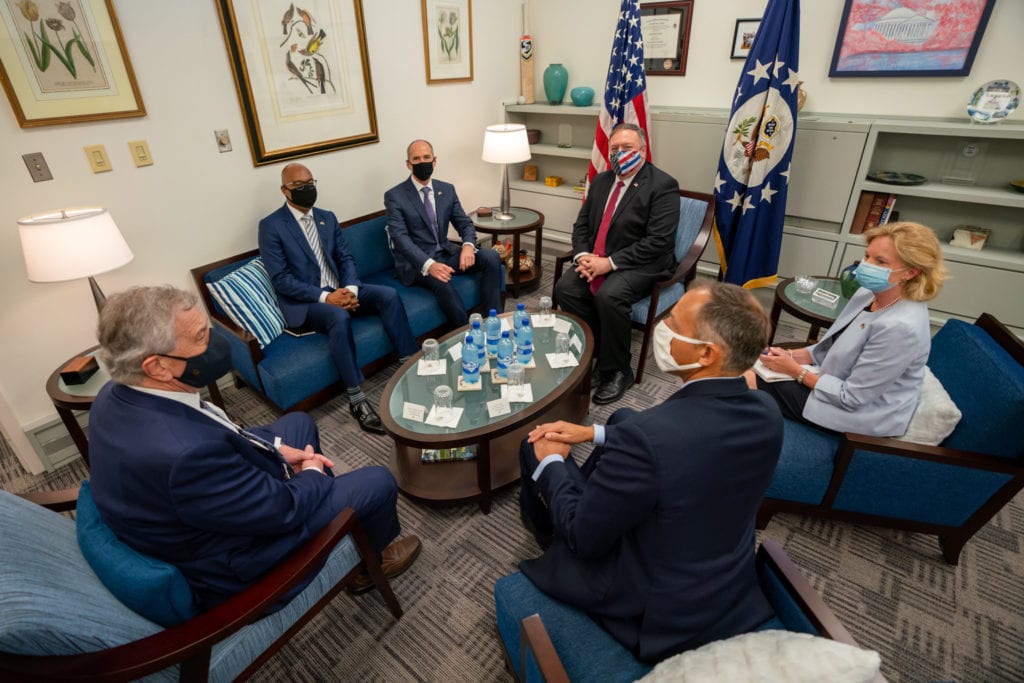 "I talk to American private sector leaders all the time. I consider it part of my job to help them understand how they can invest overseas and in international markets, build their business out of the United States and of course to benefit people of those countries as well," he stated.
However, he noted that the U.S wants "to make sure that Foreign Direct Investment comes in in a way that's fair and transparent."
"I think every country understands that when America shows up, we ask for nothing more than a fair shot at the competition, the rule of law, contracts that are enforceable, property rights," Pompeo said.
Further, he declared, "We don't apply political pressure connected to our commercial enterprises…We show up. We hire locally. We're great environmental stewards. We abide by the rule of law, we respect countries' sovereignty. Those are the things that nations are looking for."
On Friday morning, Pompeo signed a Memorandum of Understanding (MoU) with the Guyanese President on improving the investment environment in Guyana. Following that signing, Pompeo stated that Guyana faces "big decisions going forward especially on energy and future prosperity."
The U.S Official said his country is looking to strengthen the relationship between the two countries for the benefit of all their citizens. "The United States model is to build out on the best things of your country. We'll show up, we'll bring capital, we'll bring resources, we'll often bring technological capabilities that are much needed to develop resources, develop infrastructure to your country but we don't do so with political strings tied to them," he had told reporters during a press briefing.