Qualco Guyana was established in 2019 on the wave of massive discoveries being made offshore the South American country at the ExxonMobil-operated Stabroek Block. Although its operations were impacted by the COVID-19 pandemic just a year later, activities have picked up again over the last six months and this is seeing the company forge ahead with its training programme.
Qualco Guyana falls under the Quality Companies umbrella based out of Youngsville, Louisiana. It specialises in instrumentation and electrical, fiber optic, non-destructive testing (NDT) testing and inspection, fabrication, modifications and specialty access services and rope access to the energy sector.
Qualco's operating base and training centre is located at Supply on the East Bank corridor, an area quickly becoming Guyana's main oil and gas hub.
And though it has a small nine-member team – six are locals – that number is set to expand as Qualco prepares to partner with a local company in anticipation of increased offshore activities.
Qualco's Vice President (Latin America & the Caribbean) Patrick Ribeiro said, "We are definitely going to grow with the growth in Guyana. Our main thing right now is developing and training locals. We actually have a rope access training centre geared at growing our rope access team locally. We also have a welding instructor to train our welding team. So… our main focus first is developing and training our team as best as possible to get them ready to work in the field."
Qualco's provision of rope access training is just what Guyana needs.
Exxon triple discoveries catapult Guyana resource base to almost 11 billion barrels | OilNOW
The primary purpose of rope access is to enable workers to access difficult-to-reach locations without scaffolding, cradles, or aerial platforms. A rope access technician will use ropes to descend, ascend, or traverse ropes while held in place by a harness, and sometimes a rope access work seat.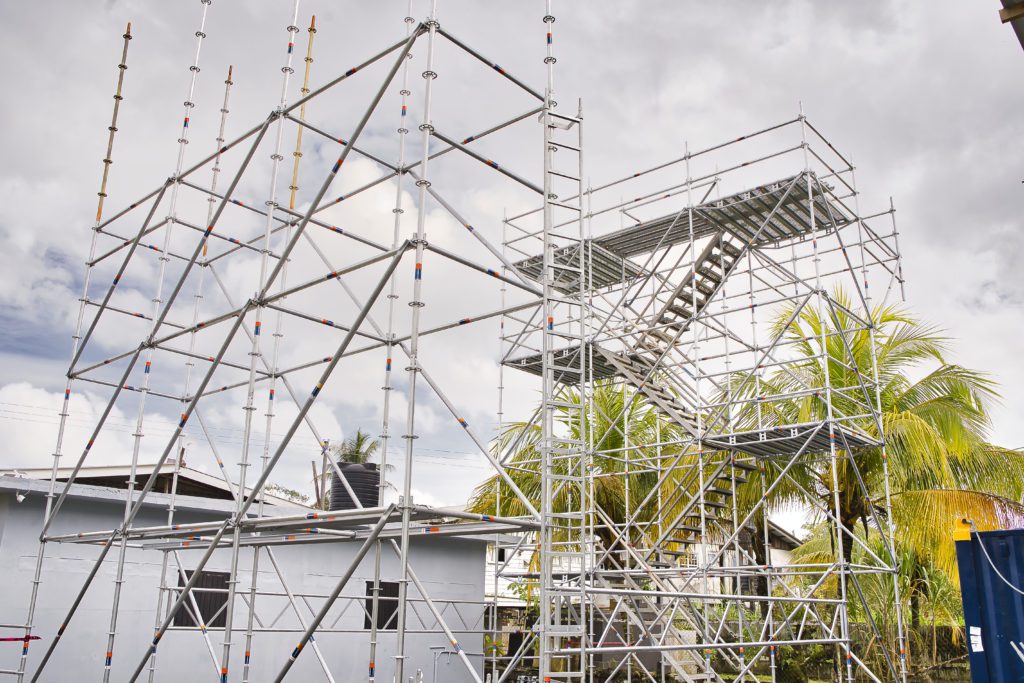 Aside from oil and gas, Guyana's booming construction industry will benefit greatly. Construction-related deaths due to falling from heights without proper safety equipment has happened in Georgetown. With a number of high-rise buildings being erected, it provides a preventative solution.
Guyana oil boom will drive construction activity, reduce unemployment – Fitch Solutions | OilNOW
Safety is one of Qualco's core values, Qualco's VP underscored.
Qualco is said to promote a robust Stop Work Authority (SWA) program designed to empower all employees and contract workers with the responsibility and obligation to cease work when an unsafe condition or behaviour is detected which may result in a dangerous or catastrophic event.
Ribeiro said, "We are focused on doing things right from the beginning and developing our people. We have got four guys here training for the past six months without work. We are not worried about the work just yet. Our main focus is safety and training to invest in the country, making sure our clients see that, and then moving forward."