By A. Bacchus
Women's History Month is observed in March, and it celebrates the contributions of women to events in history and society, I recently learned. International Women's Day was also recently celebrated under the theme 'Break the bias', and these observances collectively provide the appropriate platforms and themes to highlight the phenomenal Guyanese women who are playing important roles in shaping Guyana's future and writing its history within the oil and gas industry.
Among these women is Latoya Jack, a mother and businesswoman of grit who has made many sacrifices in pursuit of her place within the oil and gas industry. She is the Co-founder and Chief Executive Officer of Kronoco Safety Solutions, an Occupational Safety and Health Service Provider.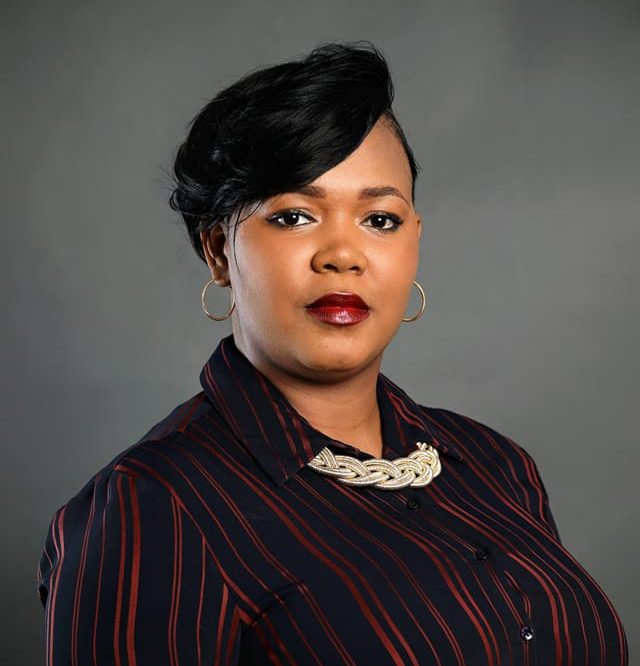 Making a choice
When the first oil and gas discovery was announced in 2015, Ms. Jack—who has extensive experience in the Health and Safety field, particularly in mining—was living in Trinidad with her partner. Like every other Guyanese, she was keen on understanding how the industry would benefit not just the country but the people as well. When ExxonMobil made its Final Investment Decision for the Liza One project in 2017, and it was announced that oil production would commence by 2020, Ms. Jack realised that there would be a place for her expertise back home. Within three months of that announcement being made, after living in Trinidad for four years, she uprooted her life and returned to Guyana.
"Kronoco was an idea based on my work experience here in Guyana. Having worked in mining in early 2010's, one of the things I realised early on was that based on our local regulations, there was not any serious execution on the [HSSE] functions, role and responsibilities. At the time, we were doing a lot more to protect trees than we were doing to protect people. So, when the oil and gas find was announced, I was ecstatic to know that things were going to change," Ms. Jack shared. However, given the short turnaround time from FID to operationalisation, she knew that the businesses and Guyanese would not all be able to catch up with the safety demands of the industry so rapidly.
"I decided that my expertise and my knowledge was best used in Guyana, I wasn't living in Guyana at the time. Based on that, I moved from Trinidad, back home," she disclosed to OilNOW.
Kronoco is born
Kronoco became operational in August 2017 and has since been offering a range of services in Occupational Safety and Health. The company provides training and development, which includes defensive driving certification, first aid training and fire safety. "Based on demands in the market, we are also working with companies who have international and local teams to bridge the gap between their expectations for Occupational Safety and Health. International companies are coming into Guyana having high safety standards that they must keep in order to maintain their company's brand and image. We work with their local teams to get them up to scratch so that they can understand from a local cultural perspective how important safety is, what they need to do and at the end of the day, how they translate that from the workplace to their homes," Ms. Jack explained.
The company also provides manpower support for companies who require a Health, Safety Security and Environment (HSSE) unit on a project-by-project basis. For instance, a company may have a short-term construction project to undertake and would not need HSSE officers for a long-term engagement. Kronoco would therefore supervise their project in the HSSE capacity. Ms. Jack expounded, "They just need to have the gap filled as far as safety is concerned. We work with them. Our team goes in. We supervise any job that they have based on their standards and expectations for delivery and once the project is over, we do our official handover to the client and wait until they have another project."
For other clients, Kronoco forms their internal Health and Safety Department and undertakes all documentation, planning and processes related to HSSE. "We also certify almost all of the transport and logistics service providers for the oil and gas industry. We certify their drivers. We also certify the expats looking to drive locally," Ms. Jack further divulged.
Challenges
Starting a business is not without challenges; more so, when that business is in an industry that is completely new to the country. Because HSSE, while not new, was unfamiliar for many local companies, there was a lot of confusion for some persons about the nature of Kronoco's services. "When I first started my company and I started to go to clients and I started to reach out to everyone…their first response was, 'what kind of boots do you have, do you have  a different kind of helmet, is your helmet cheaper?' Everyone was so focused on Personal Protective Equipment (PPE), the only association they had to safety was PPE," she recalled. However, instead of becoming frustrated, Ms. Jack used her business aptitude and initiative to use that situation to her advantage. "Because they were interested in having PPE so much, myself along with my partner invested all the money we had in having a storefront to be able to have and maintain those conversations with clients…we decided we would give them what they wanted," she revealed. That decision also led to challenges of its own, nevertheless, Ms. Jack persevered.
When asked about the initial days of establishing and operating her business, Ms. Jack intimated that one of her steps when she returned home was a visit to the Centre for Local Business Development, where she was advised on the demands and requirements of the oil industry. "They said if we're going to have a booming oil and gas industry, there is a list of things Guyana would need to improve…safety was number one." She also noted that she benefited from Financial Management and Supply Chain Management training through the Centre while one of her team members was able to undertake a Human Resource Management course through the Centre.
Today, she said, there is an increased demand for her line of service. "Moreso, the increased demand for training now is among management. While a lot of companies were able to satisfy the entry requirements to get the contracts to get into the industry, the realisation that maintaining high safety standards is a real expectation of the industry, I think has hit home for some businesses," she posited. She reminisced that initially, she established her business with one employee. Today, she has six fulltime workers and is now expanding her team.
"Become the best at what you do"
Currently, Ms. Jack is the Vice President of the Women's Chamber of Commerce and Industry and the Treasurer of the Association of Women Entrepreneurs. She also serves on the Council of the Private Sector Commission and the Guyana-Suriname Business Council. Her advice to those who want a piece of the pie that is the oil and gas sector, is to do what they do best—that is, to grow and improve in the services that they provide or specialise in. "You do not have to get a new skill to benefit from the industry. There are a lot of women that come to me and say "Latoya, do I have to go back to university, do I have to get a new degree? Do I now have to change my line of business to be able to get into the industry? My answer is always 'No'—Get going at what you already do, become the best at what you currently do," Ms. Jack emphasised. Experience, she underscored, works in one's favour. She urged persons to use their expertise to deliver reliable services, which will in turn build their company's credibility and rapport with the industry.
She also highlighted that the opportunities in the sector are not all linked directly to the operators and prime contractors. "The supply chain has a ripple effect. Everyone is trying to work for ExxonMobil, but I can tell you, as recent as six months ago, ExxonMobil was not my client. But I have worked in the oil and gas industry, and I have supported prime contractors and their contractors and sub-contractors. So, in essence, I played on the outside of the circle for a long time before getting on the inside of the circle and that's one thing that people must understand," she intimated. She explained that the prime contractors have stringent requirement, and urged that businesses develop their services efficiently through consistent delivery when working within the sector.