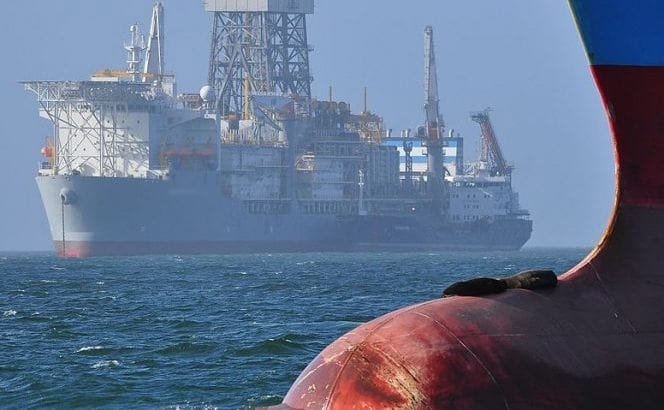 Some 24 young Guyanese who have been given the opportunity to work with US oil major ExxonMobil on its giant Liza project offshore the South American country are looking forward to joining the team that will bring first oil by 2020.
The new Guyanese employees will work as operations and maintenance technicians on board the Liza Destiny, the first in a series of five Floating Production, Storage and Offloading Vessels. They will receive one week of orientation in Georgetown before departing for 18 months of training at Cape Brenton University, Canada.
In a recent video posted on social media by ExxonMobil Guyana, some of the persons expressed their appreciation for the opportunity to work in the oil and gas industry.
Dwaylon Rockcliffe said that he was "oozing with excitement" at the opportunity to work with the oil company. He said that as Guyanese, they have the skills necessary and it is just for them to apply themselves to the job at hand.
Shane Brebner said that this was one of the proudest moments of his life and that he plans to go "all out" in representing Guyana and ExxonMobil in the venture.
One of two females in the group, Faudia Mudeena Ramjohn, said that she always wanted to study more but because of financial circumstances she could not and so she was happy for the opportunity to do so now.
Rakesh Rampersaud expressed joy saying that he can hardly begin to explain what the job is going to mean for him and his family in the future.
The batch will join more than 1,000 Guyanese already working on ExxonMobil's Liza Phase 1 Development project in the Stabroek Block. So far, the US oil giant and its joint venture partners have discovered more than 5.5 billion barrels of oil equivalent since May 2015.
The 24 persons will be assigned to the Liza Destiny Floating Production Storage and Offloading vessel which will be used for production from the Liza Phase One project. The Liza Destiny is the first of five FPSOs expected to be in operation offshore Guyana by 2025 producing a total of 750,000 barrels per day. Each of the FPSOs will have a crew complement of between 100 and 160 persons.