Guyana's fifth profit oil lift for the year was sold for GY$18.17 billion (approximately US$87 million). A Bank of Guyana report indicated payment for the sale of this lift represented the only inflow to the Natural Resource Fund (NRF) in May.
One withdrawal of US$200 million was made in May to support the 2023 national budget.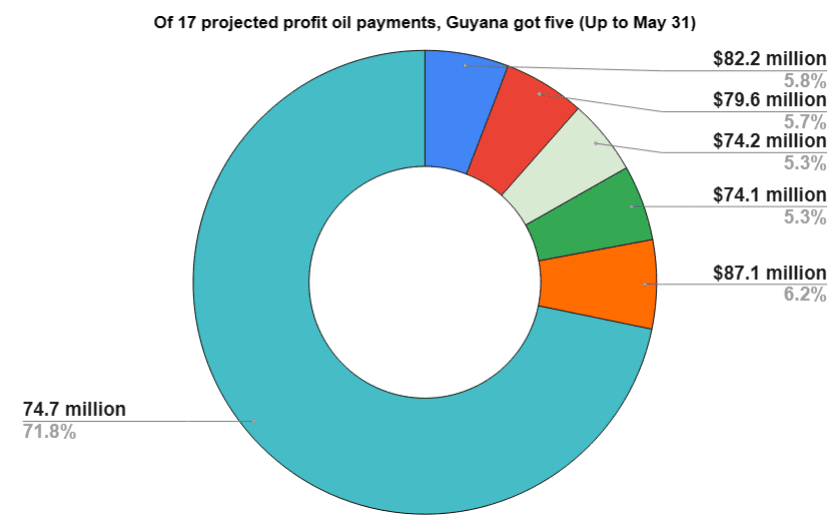 While Guyana expects 12 more lifts in the remainder of the year, it will also receive two payments of quarterly royalties in July and October. BP Oil is marketing the crude for a year, up to October.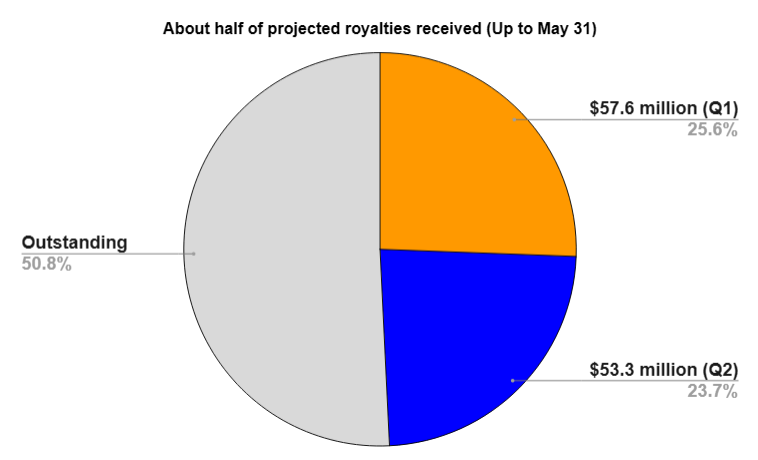 The fund closed May with approximately US$1.57 billion.
ExxonMobil holds a 45% operating stake. Hess (30%) and CNOOC (25%) are its co-venturers. Guyana receives approximately a 14.5% stake (roughly) each year from Stabroek Block oil production, while the companies recoup expenses. Exxon is producing about 380,000 barrels per day (bpd) from the Liza oilfield.