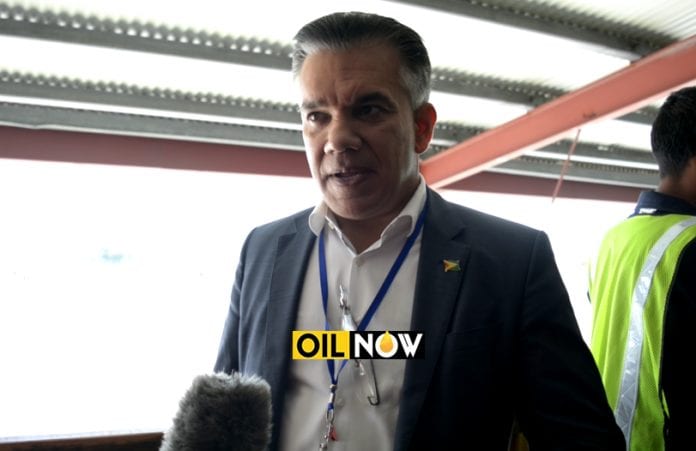 As the oil age dawns on Guyana in 2020, there is little time to prepare the hundreds of Guyanese that need to be trained in the basics of Oil and Gas and to obtain the necessary certifications that provide for access to jobs offshore and onshore.
This is the view of Chairman and CEO of TOTALTEC, Lars Mangal, who says it is for this reason the company moved to set up an International Petroleum and Maritime Academy (IPMA) at which Guyanese are already being trained for potential jobs in the industry.
"We've gotten 23 young enthusiastic Guyanese to participate in the programme and we are very enthusiastic about the way they have embraced the programme," Mr. Mangal told OilNOW on Friday at an "Open Morning" event held at the Academy to showcase training in progress.
In an effort to ensure that Oil and Gas capacity is built in Guyana, the key is that the most suitable Guyanese are recruited and that there should be no obstacles in the way of worthy candidates, he pointed out.
TOTALTEC has taken the commitment that no fees are paid by the participants. The company carried the cost of setting up the IPMA and takes care of all expenses associated with executing the training programmes and certifications. Graduates also receive a stipend for up to one year while the process of placing them in jobs in the industry unfolds.
"Our approach also ensures that we accelerate the development of a large and competent talent pool in support of the various service providers coming in to establish in Guyana," Mr. Mangal said.