Guyana's landmark Local Content Policy became law last December and almost nine months down the line, its impact is being felt throughout the country's booming oil and gas sector.
3T EnerMech's massive OPITO Training Centre of Excellence at Lusignan, East Coast Demerara was hailed as a shinning example of local content, during its official opening on Friday.
Guyana's Minister of Natural Resources, Vickram Bharrat said the Training Facility is another step towards the further transformation of Guyana's oil and gas sector, and moreso, its human resource. And it is toward this goal that Guyana quickly moved toward implementing a Local Content Act – to ensure its people reap the benefits of the sector, Bharrat said.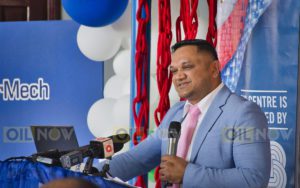 The Minister added that the Policy encourages investments from local and international partners – seen aptly with development of the Training Centre.
"Today is a true example of local content. And today is a true example of Guyanese deciding to establish themselves into the oil and gas sector. This is what we need. We need investment. And I will always encourage our locals to invest and reap the benefits of these partnerships," the Minister shared.
Named ODITC, the Training Centre was birthed from a joint venture partnership between locally owned Guyanese companies Orinduik Development Incorporated, Windsor Technologies and the internationally accredited 3T EnerMech to grow Guyana's oil and gas talent and support the needs of the region.
And ODITC is the first ever to receive OPITO certification – a prerequisite for anyone looking to navigate offshore work safely and competently.
According to 3T EnerMech's Chief Executive Officer (CEO) Christian Brown, the company boasts a suit of over 500 training courses that "provides a blend of traditional on-the-job training, digital technologies, as well as training competency management."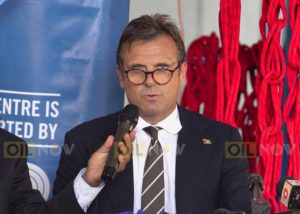 The Facility's main offerings are the Basic Offshore Safety Induction and Emergency Training (BOSIET), the Helicopter Underwater Escape Training (HUET) and its firefighting emergency response training.
Before, Guyanese wanting to venture into the sector would be forced to travel to Trinidad and Tobago or as far as Canada to complete the courses. Now, 3T EnerMech has brought it right to their backyard.
Though only officially opened on Friday, the Facility has already churned out 80 graduates who received certification at the ceremony with another batch already lined up to begin after.
This was hailed as a "groundbreaking achievement" for Guyana, by the featured speaker Prime Minister Brigadier (ret'd) Mark Phillips.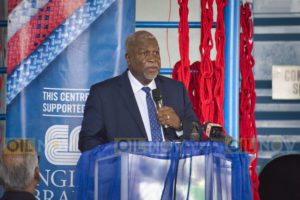 "With an industry that requires high skills and knowledge, it is reassuring to know that these capacities are being imparted to our people in their own home," he said.
The PM noted that with OPITO training, Guyana will soar to stand among the top qualified players in the global oil and gas industry.
Guyana, he said, sees its people as the most important aspect of the industry, despite the advanced levels of technology that the industry requires.
"What makes the difference is strategic human resources which allow the right employees with the right skills and be placed in the right positions. This strategy is to create real value especially when they are supported to perform efficiently their fullest potential while also ensuring optimum safety standards," he added.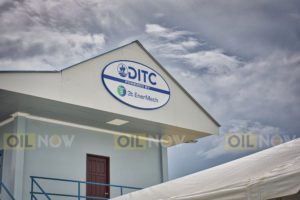 Located next to Orinduik's upcoming heliport, the training facility saw an investment of US$20 million and boasts its own skills hall, welding and fabrication shop, rigging and lifting areas, technology suite and a 14 feet deep sea survival pool.
3t EnerMech also has plans to introduce class-leading simulation and virtual reality technologies aimed at the rapidly growing offshore, drilling, and floating production, storage, and offloading (FPSO) vessel operations.