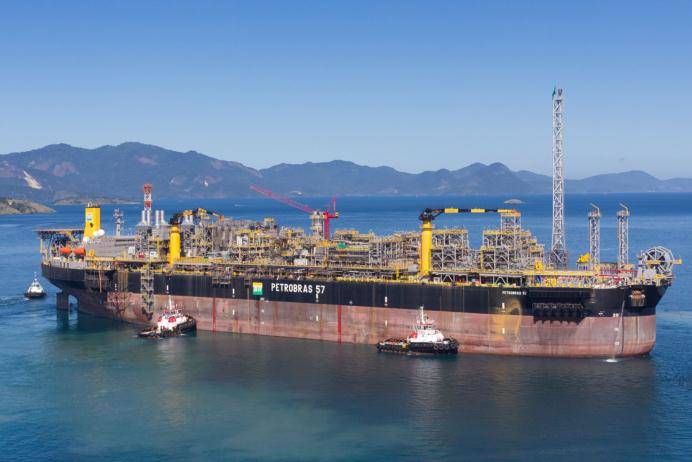 Brazil's Petrobras has received its P-67 FPSO from the China Offshore Oil Engineering Company (COOEC), international media reported Wednesday.
The vessel will be remodified in Brazil towards the end of the month before being moved to the NOC's Lula North pre-salt field. P-67 has a storage capacity of 1.6 million barrels and will be able to process 150,000 bopd and 6 mcm (212 mcf) of gas per day.
COOEC is expected to deliver another FPSO, P-70, to Petrobras by March 2019. The vessel is currently under construction in China's Shandong province.
The Chinese firm was granted the contract for the completion, integration, hook-up and commissioning of the two FPSOs in May 2015.
In other Petrobras news, on Tuesday international media reported that the NOC will receive a GBP 300-million loan from the UK government to pay for oilfield services and equipment from Baker Hughes, a GE company.
The oilfield services provider will install an FPSO and subsea pipelines, as well as drill several wells for Petrobras in the Campos, Espirito Santos and Santos Basins offshore Brazil. (The Oil & Gas Year)