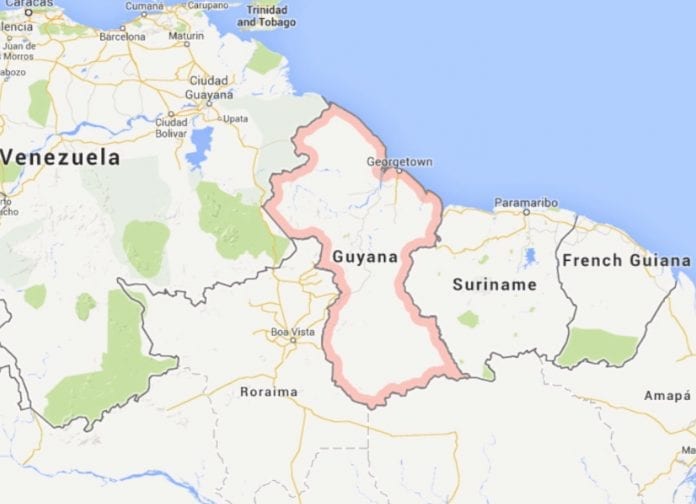 A senior Associate attached to the Center for Strategic and International Studies (CSIS) – a think tank based in Washington, D.C. – believes the United States has a vested interest in ensuring that the emerging South American oil giant, Guyana, does not descend into chaos as it faces early elections and a clear and present danger from its western neighbour, Venezuela.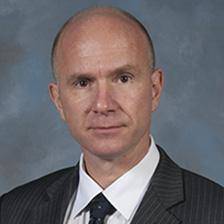 In a commentary published by CSIS on January 8, Senior Associate, Evan Ellis, said "perhaps the greatest danger for Guyana is that the present domestic political turmoil escalates to decimate what remains of goodwill between ethnic groups, and their faith in whatever government emerges from the present crisis, to fairly and effectively use the new oil wealth to advance national development."
Ellis' reference to political turmoil stems from a vote of no confidence that was carried against the Guyanese government in December, paving the way for early elections, even as the validity of the vote is currently being challenged in court by the administration. The no-confidence motion was tabled by the opposition People's Progressive Party Civic (PPP/C) against the A Partnership for National Unity + Alliance For Change (APNU+AFC) coalition government and was carried by a 33 to 32 vote after a government Member of Parliament voted in favour.
"It is too easy to imagine a scenario in which the Indo-Guyanese majority returns a PPP government to power, leaving the Afro-Guyanese minority recalling prior corruption and perceived favoritism under the PPP. The Afro-Guyanese may be convinced that the government of their champion, Granger, was brought down through Indo-Guyanese treachery, and convinced that the democratic system will not protect their interests. The result would likely be an escalation of inter-group violence, government paralysis, and expanded criminality and corruption," he said.
For the United States, such a course for Guyana, he said, would contribute to the security concerns along the southern shores of the Caribbean basin, as drug production explodes to Guyana's west in Colombia, Venezuela hosts Russian military deployments and basing agreements, and while criminal and terrorist groups operate with impunity on Venezuela's territory. "Meanwhile, to Guyana's East, in Suriname, President Desi Bouterse' s son languishes in a U.S. prison, having accepted money in a U.S. Drug Enforcement Agency sting operation, thinking he was helping the terrorist group Hezbollah move drugs and set up training camps on the nation's territory."
Ellis said it is important that the US play an integral role in supporting democracy and ensuring that the country remains stable.
"Policymakers in Washington can help Guyana avoid a descent into ethnic violence and chaos. The United States must begin by demonstrating a sincere commitment to all of the people of the country, whether of Indian, African, or other ethnic origins," Ellis pointed out.
He believes the US should work through the Caribbean Community (CARICOM), Organization of American States (OAS), and bilaterally as well, "to support the realization and monitoring of free and fair national elections in the country, he stated."
At the same time, the United States should work with the Guyanese government to identify how it can best help it to strengthen its institutions and processes, he indicated, including support for planning, management, and oversight of Guyana's use of oil revenues in a transparent, effective, and impartial fashion. "To avoid the appearance of favoritism toward the current APNU/AFC government on the cusp of the possible recapture of power by the PPP, the United States should also maintain an open dialogue with the latter to identify ways in which it might work with the United States to further the same interests of Guyana, should national elections favor it," Ellis stated.
As Guyana gears up for early elections, the United States, he said, "should also be attentive to attempts by both interested domestic and external actors to manipulate the election or public opinion, through social media, cyber operations, or old-fashioned bribery, coercion, and fraud."
The CSIS Senior Associate asserts that whoever prevails in the election, the United States should make it clear that it is prepared to sincerely work with them, to include increasing assistance in areas such as good governance and "protecting the nation against malevolent actors who would violate its sovereignty."
On December 22, Venezuela, as part of an escalating claim on Guyana's territory that extends to large swathes of its Exclusive Economic Zone, intercepted and attempted to board a Bahamian-flagged Norwegian seismographic ship, the Ramform Tethys, on contract with US oil major ExxonMobil, to conduct survey operations offshore the South American country. ExxonMobil in partnership with Hess and China's CNOOC is operator in the Stabroek Block where it has already found more than 5 billion barrels of recoverable oil.
Ellis believes that in return for its assistance, the United States must make clear that it expects whoever is in power in Guyana in 2019 to respect the democratic practices defined by its own constitution. "Particularly important is extending protection and equal treatment under the law to all of its citizens, honoring the nation's legal commitments to commercial partners and investors and continuing to fulfill the nation's responsibilities to international institutions, including continued cooperation in the struggle against illicit finance, narcotics operations, and other organized crime."
He said Guyana will continue to be courted by a range of international actors interested in its oil wealth, including China. "As with its posture towards other countries of the region, the United States should insist that such engagement is consistent with principles of transparency, equality of treatment, and equality of opportunity before the law."
With the no-confidence vote, Ellis said Guyana is entering a particularly difficult period, albeit with the promise that could come from making wise use of the nation's petroleum and other abundant resources.
"Guyana is a country in which the United States has not always been perceived as an attentive friend and partner. As 2019 begins, the United States has an important opportunity and many good reasons to change that perception," he stated.
Evan Ellis is a research professor of Latin American studies at the Strategic Studies Institute of the U.S. Army War College, where he focuses on the region's relationships with China and other non-Western Hemisphere actors, as well as transnational organized crime and populism in the region.