Guyana's Natural Resource Fund (NRF) received US$128.21 million (GY$26.73 billion) in royalties and profit oil revenues in July. The NRF closed July with US$1.86 billion. The revenues are being generated from oil production at the ExxonMobil-operated Stabroek Block.
Payment for one lift of profit oil amounted to US$73.77 million (GY$15.38 billion). This represents payment for the eighth lift of profit oil for Guyana in 2023. Out of the US$1.41 billion in profit oil revenues the Guyana government projected it will receive in 2023, it has so far gotten US$621.33 million (44%). Guyana expects nine more lifts, based on its projections at the beginning of the year. But judging from the early expected start-up of the Payara project, and efficient steady output at the Liza field, the Stabroek Block is likely to outperform estimates.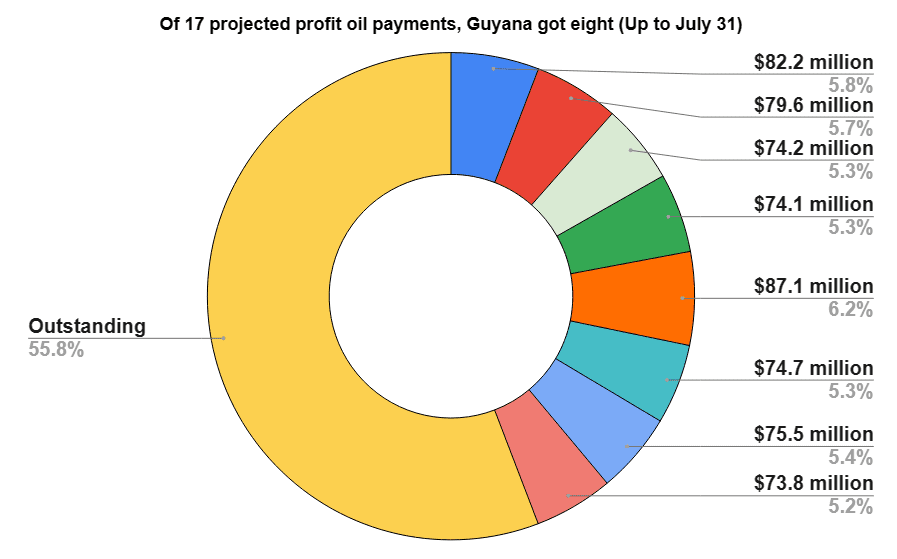 Payment of another quarter of royalties amounted to US$54.44 million (GY$11.35 billion). This represents the third out of four quarterly payments expected this year. Out of the US$225.15 million expected in royalties, US$165.29 million (73%) have been paid so far. The last one is due in October.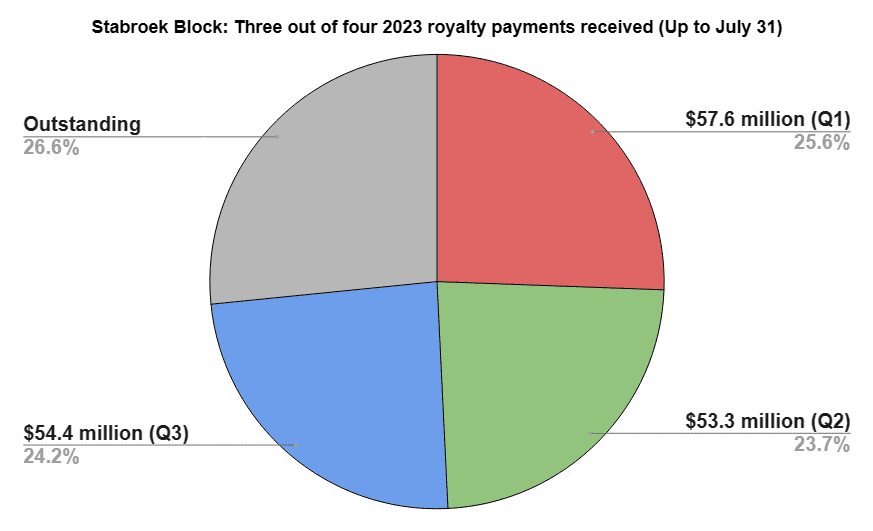 Outstanding oil revenues for 2023, based on government projections, amount to US$845 million (52%).
The government has so far withdrawn US$400 million of the US$1 billion approved for use from the Fund, to support the 2023 national budget.
ExxonMobil has delivered 380,000 bpd in the first half of 2023, amounting to 68.66 million barrels.